The Future For Organizations Lies in Project Management Software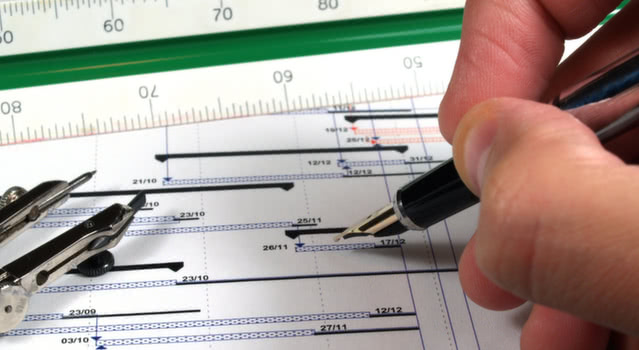 Technology is playing a major role in streamlining working in organizations. The various technological tools available in the market are being used to execute organizations' processes and tasks in a scheduled and organized manner. This has improved their efficiency and have given them timely and quality results besides saving their time and costs.
These technological tools operate through the web and are known as project management software.
How Project Management Software Manages Projects
These aids improve communication and collaboration among team members working together for an organization. As more and more organizations world over are hiring employees from different nationalities, they can still maintain high level of communication between them through these tools. The geographical barriers separating them do not affect the collaboration and communication between them.
This results in greater coordination and cooperation among them and they can better work as a team and deliver quality and fast results in a harmonious manner.
These tools also enable proper classification, description, documentation and allocation, execution, tracking and control of various tasks and activities. This helps various team members to identify and understand the tasks and activities allocated to them in a clear and precise manner. No ambiguities or misinterpretations result as tasks are clearly described and documented. They receive timely email reminders informing them about the impending deadlines of their tasks. This helps them to accomplish these in a timely manner without forgetting or missing these. This improves their efficiency and they can execute these with more urgency and accountability.
The mobile feature in them helps individuals to connect with their organizations even on the go. At times when individuals need to be away from their workplaces on account of some work or due to some
other reason, they can still remain in touch with their organizations and check with every vital activity happening in them. So an organization's work does not suffer. An employee can view and check in necessary updates, read old comments and add new comments through the mobile in his pocket. He can do it easily from anywhere whether he is at the airport, enjoying a ride in the hills or while watching a football match in a stadium.
These tools also offer various other features like calendar, discussions, timesheets, Gantt chart, dashboard, etc., which help in better organization of tasks and activities and enables their timely
execution and precise tracking.
In Conclusion
These offer organizations a greater chance to succeed in their projects which need to be executed to achieve specific business and other objectives with limited allocation of resources and in limited time span. Thus they have a better chance to grow and develop. Their efficiency improves manifold. They are able to cut costs and save time. Their reputation and marketability also gets boosted.
These features may vary from application to application. It is good that users have a great number of such tools to choose from, but this also adds to the confusion as an organization finds it hard to select the most appropriate one that best suits its needs and requirements.
Some of these have a greater learning curve which means an organization has to spend time and money to arrange training sessions for its employees to make them learn how to use it, so that becomes a
liability.
While others are simple, easy to learn and use and require no training besides offering better functionality, so these are more beneficial.
Project management software offers a lot of scope for organizations and they can grow and prosper more. But an organization has to labor its way before it can lay its hands on the best tool.
Looking for next steps to find out more about project management? Check out our Top 10 Business Process Management software report. Also, make sure to take a look at our full collection of best practices blog content.