15 Ways Rental Equipment Software Helps your Business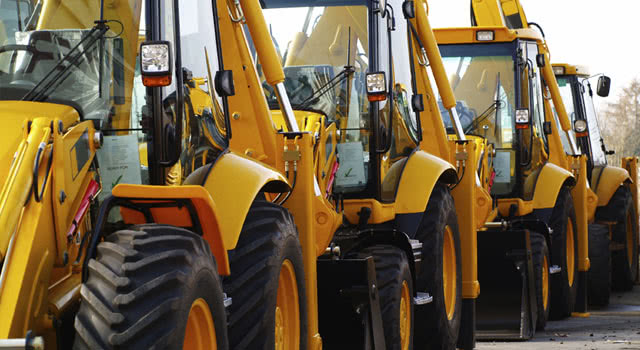 The equipment rental industry has been growing at a rate four times more than the general economy for years now, and equipment rentals are poised for even greater growth in 2014, according to the American Rental Association.
Technology, like in most industries, can be an equipment rental business' best friend – squeezing out the inefficiencies in rental contract management, shipping, billing and fleet management, whether for 100 or 30,000 rental units. Investing in industry-specific software for equipment rental is key to reducing costs, boosting efficiency in labor and equipment, supporting growth and continuous improvement – in short, getting the most out of the thriving equipment rental market.
Top 15 "Must-Have" Capabilities of Business Software for Equipment Rental
Real-time visibility of rental availability – filter by equipment type, model, manufacturer, location, capacity, rental fleet size, what is on rent, etc.
Equipment rental contracts and quotes generated for customers with one click from the availability tree.
Easy transfer of used equipment in and out of rentals – means never leaving rental income on the table again.
The ability to put serialized and non-serialized items on the same equipment rental contract.
Easy recordkeeping of those contracts won or lost, and the reasons.
Full integration of rentals with purchasing, service, parts, and other aspects of your business.
Service orders created from equipment rental contracts automatically updated in service dispatch.
Equipment rental contracts inter-relate with service work, such as pre-delivery inspections, check-in inspections, etc.
The ability to easily drill down into the details of equipment rental fleet and equipment asset utilization.
Improved and simplified maintenance for rental equipment fleets.
Easy, built-in user training for finding replacements for rental equipment exchange, setting up and cancelling equipment rental contracts, including adjustments for mid-period return, any additional charges such as pickup, damages, etc.
Equipment rental data can be exported to Excel, allowing for more time analyzing information by your employees.
Earned and accrued equipment rental income is easily calculated in an analysis schedule to allow for accurate financial reporting.
The next equipment rental billing, if desired, can automatically move from daily to weekly to monthly.
Strong integration with evaluation data your employees use every day – such as current book value, profitability for period to date, year to date, lifetime to date, etc.
Trying to manage rental equipment with general business software can be a frustrating "square peg in a round hole" application. Industry specific software for equipment rentals, on the other hand, addresses all the issues that arise when handling rentals – whether you're renting to the construction/industrial equipment sector or the general tools/DIY sector.
In the thriving equipment rental market, is your business thriving?
Heather Angus-Lee is a writer with EquipSoft, an IndustryBuilt Software company. She can be reached at heather.angus-lee@equipsoft.com.
Want more on inventory management technology? Try checking out our exclusive report on the top 20 ERP solutions, where we catalog the top ERP systems on the market today in terms of pricing, key features, technology model and more.