3 Business Software Trends that Defined the 2nd Quarter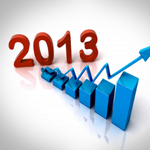 Technology is in a constantly changing state, which means businesses must be constantly vigilant of the various shifts that take place and adapt or incorporate them into their ecosystem. Because of the dynamic nature of technological trends, something that is relevant now may be outdated within months. Understanding and embracing new technology can often make the difference between whether a company drives innovation or falls behind its competitors. Below are several recent trends that are making their mark on businesses today.
1. Tablet Devices and the Consumerization of IT: Unparalleled Mobility
Many are predicting that in the coming months and years, desktops will become less and less prevalent in favor of mobile devices such as smartphones and tablets. We are already seeing the beginning stages of this shift in how we do work. More and more workplaces are supporting "bring your own device" (BYOD) policies, a practice that was unheard of just a few years prior. As the capabilities of tablets (such as the Windows 8 tablet, iPad, Google Nexus, and Android tablets) continue to rise, the ability of companies to accommodate the increasing mobility of the workforce becomes crucial.
The consumerization of IT refers to the movement of customers and employees driving the innovation behind technology (as opposed to companies doing so in the past). Forward-thinking companies will embrace this new trend and look to provide support for the various devices in the form of 3rd-party apps that can manage information security, content management and/or accomplish business needs. As more companies embrace this trend, we will see an increase in the number of tablet-friendly business software solutions such as resco.net's mobile CRM or SugarCRM's mobile CRM. To quote former Amazon Web Services Executive Ray Bradford, "I wouldn't want to be an enterprise software company without a strong vision of how to deliver on a tablet."
2. The Third Platform: Cloud
While we all know that cloud computing isn't some new or unheard-of technology, it is a trend that continues to dictate the direction of the entire business software market. We will continue to see increases in cloud-based services, in part due to the large increase in BYOD policies. Because of the nature of cloud computing and its ability to rapidly transform business processes we will continue to see its rise and relevancy for some time to come. Cloud capabilities also go hand in hand with quickly growing software delivery models such as software-as-a-service (SaaS) and hardware-as-a-service (HaaS). These service-oriented delivery methods are able to cut costs on IT, HR, and sales management, along with building and improving customer loyalty and engagement.

Even powerhouses like Microsoft are still migrating/innovating in the cloud platform. They recently consolidated and launched their Business Intelligence (BI) suite as a part of Office 365. This brings Microsoft BI capabilities to both the cloud and mobile devices. Microsoft Sharepoint has also become cloud-based and will now be offered on a subscription basis.
3. In-Memory Analytics
While big data is still highly relevant and continues to gain traction, another lesser-known but equally promising piece of technology is emerging as well. In-memory analytics refers to querying data from a computer's RAM instead of its hard drive (where it's usually stored). In-memory analytics is possible because of the increase in 64-bit operating systems and its adoption. A traditional 32-bit OS can only support 4GB of memory, but a 64-bit one can support up to 1 terabyte of usable memory. Additionally, the cost of RAM has steadily declined over the past several years, so storing data on it has become more viable and desirable. The main advantage of in-memory analytics is that it has vastly shorter query response times. This means that BI and analytics can achieve results faster and support business decisions more quickly.

The two companies leading the in-memory charge are: SAP and Tableau. Both of them offer in-memory analytics as a way to transform businesses and increase the speed at which they can calculate and process data. They also reduce or eliminate the need for data indexing, which reduces IT costs and allows for faster implementation of BI and analytic applications. SAP's HANA in particular is a software group that is centered around in-memory analytics and is the fastest growing product in SAP's history.
Embracing Change and Looking Ahead
While many tech trends can occur or disappear rapidly, many are also here to stay. Even in future quarters we will continue to see the rise of trends like BYOD and mobile enterprise capabilities, cloud services, and big data-related technologies. While the overall trend itself may not change much month to month, innovation within is always occurring. While cloud adoption is popular now, there are also strides being made in how to use it more effectively: how to draw more value from its adoption. Similarly, big data will be here for some time, but figuring out ways to use it effectively and in non-traditional ways will foster continued innovation and growth in that area.
Read more about IT management solutions on our IT management software research center page.