3 Current and Future Advertising Trends Changing the Game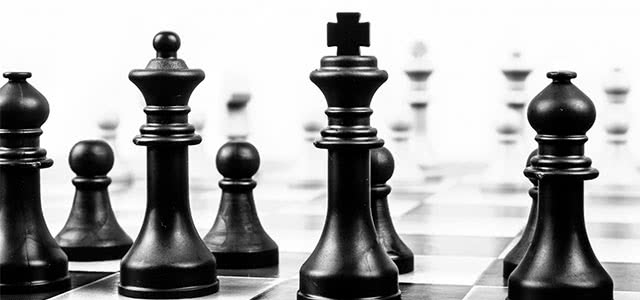 Once upon a time, advertisements lived on billboards along the highway, local newspapers, and as TV commercials for Saturday morning cartoons. The world is becoming more and more digitized. Consumers are using their DVRS to skip over commercials, and platforms, like Youtube let you skip ads after five seconds. Marketers are being challenged to adapt to the changing times and come up with inventive, creative and effective ways to get their brand's messages across.
Luckily, technology provides marketers with new tools to make ads more personalized, data driven and mobile. Lately, social media platforms such as Snapchat have been expertly used to strengthen marketing strategy. Due to Snapchat's growing popularity and adoption in the business world, there has been a rise in video marketing. We will take a look into the current growing, new and future advertising trends that are changing the game.
The Rise of Social Media Influencers
One of the biggest current marketing trends is using social media influencers to drive sales. These social celebrities are generally bloggers or YouTubers who have large followings on social media platforms such as Instagram, Facebook and Twitter. Companies reach out to these influencers and send them products for them to then push or mention to their followers.
A study done by Twitter and Annalect found that around 40% of respondents have purchased an item online after seeing it used by an influencer on social media. Often times, blogs and YouTube channels are focused on particular topics such as fashion, cooking, beauty or video games. The specificity of these blogs and channels make it easy for brands to reach their target audience through the social media influencers. For example, it would be advantageous for a makeup company to send an influential beauty blogger a free box of their new mascara and eyeliner to try in exchange for a review and a post.  Youtube beauty guru Emily Fox has 275K Youtube subscribers. One of her latest video is titled "NEW Drugstore Makeup | Maybelline | Review, Swatches & Haul" where she discusses her opinions of Maybelline's drugstore makeup and shows each product. In the description below the video, she lists all the products mentioned and at the very bottom, she discloses that the video is in collaboration with Maybelline.
Aubrey Yandow is a professional lifestyle blogger who writes "The Coastal Confidence." Her blog's major sections include style, home decor and recipes. On each blog post, she includes a "Shop the Post" section where she links the clothing and products featured. Nordstrom approached Aubrey because of her impressive Instagram following of 34.1K followers and worked out a deal to gain access to her large audience that mostly consists of young women who are interested in fashion. When someone clicks on the picture and that leads to a sale, Aubrey receives a commission of about 10%. Most professional bloggers monetize their sites this way.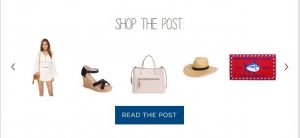 Advertising through social media influencers has become so popular that tools to help influencers advocate for brands are gaining traction. There are various social media influencer software platforms that are used to track which names are the most searched and which influencers might have an audience that best matches your company's target. There are also websites dedicated to helping influencers push brands. Aubrey's blog links to witlee.com, which is an e-commerce platform which allows customers to use hashtags to search and access every product she's worn, used or discussed.
Mobile Advertising Adaptation
As previously mentioned, the popularity of DVRs and streaming services such as Netflix has reduced the audiences for traditional advertisements on live TV. In fact, 86% of people skip TV commercials altogether. However, studies show that the average user picks up their cell phone 85 times a day to check notifications, browse the web, use apps etc. Amazon recently came out with a creative way to capitalize on such facts.
As of June 29, 2016, Amazon is selling the Blu R1 HD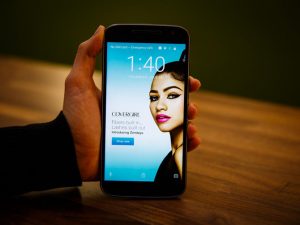 smartphone for $49.99 and the Motorola Moto G for $123.99, which normally costs Amazon Prime members $199.99. These phones are unlocked so consumers can select the carrier of their choice. In exchange for access to discounted phones, ads for Amazon prime deals are displayed on the lock screens. The ads can appear as either the entire lock screen or as a notification. Additionally, the two phones come with previously installed Amazon apps for shopping, playing music and watching videos. Thus, every time a user picks up the phone, Amazon's marketing message is being reached.
(Near) Future – Gaming Partnerships
While checking email, social media and watching videos are common activities on mobile phones that marketers tend to take advantage of, the popularity of Pokemon Go presents a new and unique opportunity. Within one week, 15 million people downloaded the game and just two days after it was released, the average user spent 45 minutes playing, surpassing that of WhatsApp, Instagram and Snapchat by a significant margin.
In order for users to progress in the game, they have to make frequent visits to "Pokestops" to replenish supplies. These Pokestops are at real world, public locations such as parks,  mom and pop shops and populated malls. McDonald's is allegedly in negotiations with Niantic, the software developers of Pokemon Go, to make each of its restaurants into a Pokestop. The Pokestops would generate masses of young, hungry teenagers, which would mean big returns for McDonald's. Businesses are already seizing this opportunity by purchasing "lures". With a small investment of one dollar, or 100 coins, businesses can attract pokemon and thus customers. Overall, as the marketing environment shifts with the advancement of technology and changing consumer behavior, new strategies and tactics are rapidly appearing to keep up.
For more ways on how to improve your company's marketing strategy, check out our FREE marketing research reports for the best marketing software.
[Image courtesy of pexels, The Coastal Confidence and CNET]