The Changes in Buying Behavior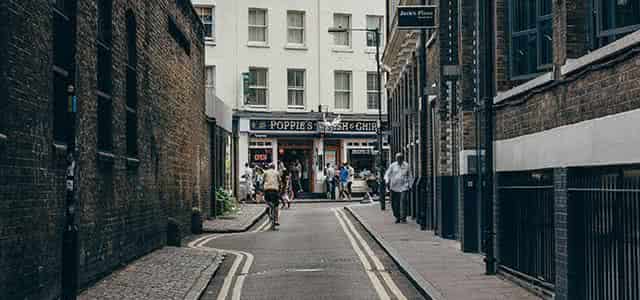 The buyer's journey has taken a more social approach. Now more than ever, advertisements and sponsored content have become a prominent component of the social media viewing experience. Due to the industry shift, marketers are putting an immense amount of effort and time into online sponsorships, while simultaneously building partnerships with global influencers. This change in revenue streaming has paved the way for bloggers and YouTubers to get in on the action, making them today's digital spokesperson. Through the use of sponsored content, online relationships and advertisements on platforms such as YouTube and Snapchat, companies can reach their customers in new, clever and creative ways.
Social media marketing is a lucrative component of the marketing strategy. Currently, 41% of consumers from 18 to 34 years old can be reached through Snapchat alone. Moreover, this marketing component has lead its way to an increase in consumer consumption and a change in buying behavior.  Through the unique lense of social media, companies are now seeing customers in a new light. A light that utilizes influencers and sponsored content to target their new customer- and ultimately their next lead.
With these changes, we break down the buyer's journey, changes to buying behavior and how companies can enjoy the benefits in this social media marketing shift.
The Buyer's Journey
There's a multitude of factors that affect a consumer's buying behavior.  Some of the factors that contribute to the cycle include outside influence, intentions, attitude and preference. These factors play a significant role in the buyer's journey, which begins with problem recognition. When it comes to purchasing a product or service, consumers have to initially recognize a problem before the buyer's journey can begin.
Once an issue is established, companies can start getting creative as to how they reach customers. They can leverage their partnerships with online influencers, curate sponsored content and utilize the second step in the buyer's journey, information search.
As marketing professionals, it's important to catch a consumer's attention during the early stages of the buyer's journey. With the world transitioning to digital formats, stray away from the traditional marketing means (i.e online banners, print, etc.) and shift your company's strategy with a more modernized approach. It's vital.
Changes in Buying Behavior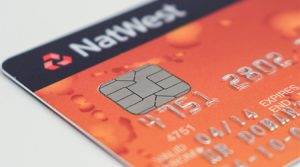 The recent changes in consumer buying behavior have reconfigured the revenue stream on a global perspective. Long gone are the days of effective and entertaining pop-ups and sidebar advertisements; nowadays, advertisements are integrated directly into social media platforms.
The video streaming giant, Snapchat, has followed this pursuit with much success. With the app's recent update, Snapchat users are shown advertisements in-between their friends' Snapchat stories. The video clips are intertwined seamlessly as to not disrupt the viewing experience. Additionally this change gives companies incentives to join the community that dominates the under 30 crowd.
That being said, this approach isn't new, or particularly groundbreaking. YouTube found ways to make their platform profitable for both companies and YouTubers. The digital pioneers with a substantial following are more likely to find sponsorship opportunities with companies. This content is in the form of product reviews, first impressions and more. Advertisement is getting clever, trickier and downright interesting.
But what does this mean for companies? It's time to revamp your company's marketing approach.
Build Partnerships with Online Influencers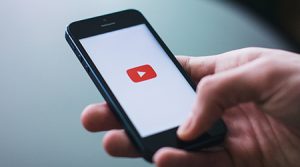 Consumers trust individuals rather than brands when it comes to trying new products and services. These brands have to find other ways to reach out to their customers, often in ways such as sponsored content, embedded advertisement, etc.
Beauty gurus, tech ambassadors and pop culture enthusiasts have made YouTube into one of the hottest platforms to be a part of. These influential people, such as YouTube sensation, Ingrid Nilsen, Snapchat king, DJ Khaled and tech enthusiasts, Lewis Hilsenteger have partnered with respective companies in their line of interest to bring creative, engaging content to the world while building lucrative partnerships.
YouTube, as one of the top players that turned their platform into a revenue generating tool, helped escalate these YouTube stars into the newest business partners. As the creative YouTube space continues to skyrocket, so does their audience (and companies' customer base). Their annual conference, Vidcon, has proven to be growing year after year. Vidcon is a weekend-long event held in sunny Los Angeles where fans can not only meet their favorite YouTube star but companies can get their new products and services out to the masses.
Increase in Sponsored Digital Content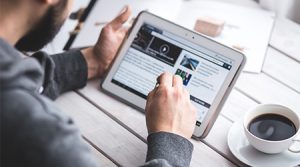 Amongst the social media giants, Snapchat is the most effective when it comes to video advertisement, outperforming other video streaming platforms. Long gone are the days where Snapchat was just a platform to exchange silly photos. Now with filters, stickers and its latest addition —advertisements, Snapchat has become the newest platform for companies to hop on the revenue generating bandwagon.
It was recently announced that Snapchat outperformed the social media giant, Facebook, by two times. Companies may look over Snapchat as one for the millennials, but businesses should seriously consider the tool as the next addition to their marketing strategy. With its 150 million active users, Snapchat is quickly becoming a force to be reckoned with in the social media world.
Find Your Next Lead
Due to social media, companies and brands have new ways to connect with their current customer base, while finding new sale leads. Organizations can utilize their digital partnerships with online influencers in addition to exploring sponsored content that'll not only redirect their approach but update their marketing practices.

Find the right software solution to track your next lead with our FREE lead management report.
[Image courtesy of Unsplash]