3 Powerful Email Marketing Tools for Small Businesses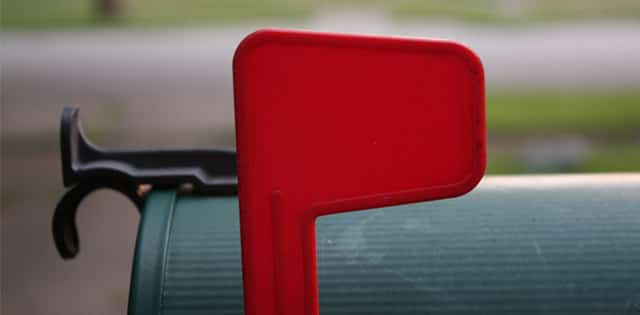 Whether you're a part of a large team in a Fortune 500 or a team of one in a startup, 73 percent of marketers agree that email marketing is vital to their business's bottom line. Email marketing can be used to fit the needs of both small and large companies and can range in use from subscription-based news to product launches and more. Even though the consumer's inbox is stretching at the seams from email marketing campaigns, 59 percent of marketers have plans to increase their email budget in 2015.
While email marketing and automation is a common feature in enterprise software solutions, the prices can be far out of reach for smaller companies of only 10 to 20 employees. The three web-based platforms below offer affordable email marketing tools for small businesses — without cutting out functionality. Pricing for this comparison was based on package levels under $40 per month with an average of 2,500 contacts.

Let's Meet the Contenders
MailChimp
Founded:
2001
Headquarters:
Atlanta, Georgia
Pricing:
Entrepreneur Level (Up to 2,000 contacts and 12,000 emails per month) — Forever free
Best for:
Marketing automation

MailChimp may be the most well-known in the email marketing industry for small companies or startups. The web-based tool offers a clean and intuitive dashboard, available on both desktop clients and mobile phones. The tool offers a built-in automation feature, which can segment and email customers based on previous behavior and preferences. Standard automation rules and workflows are pre-loaded and ready for use, while the option for custom rules is available for a more tailored approach to your campaign.
Through the mobile application, users can expect to find the same thorough analytics tools, which offer a wealth of information on revenue and open-rate statistics, even measuring the number of forwards and forward opens. Along with viewing analytics, campaigns can be sent and contact information can be edited and stored from the MailChimp Mobile application. When it comes to third-party integration, the team at MailChimp has built the option to connect with hundreds of vendors, including Eventbrite, Google, Shopify and SurveyMonkey, along with the big names in social media.
VerticalResponse
Founded:
2001
Headquarters:
San Francisco, California
Pricing:
Basic Level (Up to 2,500 contacts with an unlimited amount of emails) — $33/month
Best for:
User assistance

VerticalResponse gives users with limited or no design background a platform with well-designed, mobile-responsive templates to work from. (And yes, adding your own HTML is an option) The drag-and-drop editor is very easy to use and should feel very intuitive to a range of users, regardless of their technological background. Once the campaign is launched and emails are sent, the tool can automatically target contacts that didn't open the email with a follow-up — just change the subject of the email, and off they go!
Beyond the email inbox, the tool allows for web and social publishing. With a completely free option to host the page through VerticalResponse, users can send a link to a contact, directing them toward a specific campaign. The team is dedicated to helping users drive open rates and engagement, which shows through their level of assistance in creating a successful campaign. Beyond the tool itself, VerticalResponse third-party integrations include Shopify, SugarCRM, Zapier and landing page tool Lander.
Constant Contact
Founded:
1998
Headquarters:
Waltham, Massachusetts
Pricing:
Email Plan (Up to 2,500 contacts with an unlimited amount of emails) — $35/month
Best for:
Contact management

The folks at Constant Contact have made a tool that meets expectations across the board. For the users without graphic design experience, the builder tool does offer a host of pre-built template options — some more modern feeling than others — though injecting your own HTML code is also an option. Once you've selected a template to work with, the customization is nearly limitless, which can help make your email campaign stand out from some of the other bargain email marketing tools on the market. An image library will store images for re-use, making it easy to populate an image into a campaign, whether it be a logo, product photo or other graphic.
In addition to the email campaigns, users can create coupons, surveys and automated emails, all within the application. The reporting feature is easy to read and straightforward; a refreshing sight, since many companies bombard users with hundreds of analytics, insights and drilldowns. Using the contact manager feels like using your trusted family phone book — albeit high-tech, the tool feels familiar. With tagging options, lists and both active and inactive customers, it's easy to track and manage specific contacts when it comes time to send and follow up with email campaigns.

So, Who Takes the Cake?
When it comes to the best email marketing tool for small businesses, it's almost too close to call. Each of the three companies above seemingly has a unique customer focus. If you have some experience with email marketing software and are looking for the best tool overall, stick with MailChimp. The application is tested and true, and is sure to make your team both happy and successful in their email marketing efforts.
To learn more about email marketing software, be sure to download our Top 10 Email Marketing Software Report today!
[Photo courtesy of Flickr user Ann Swoboda]