Yesware: A Must-Have Tool for Companies Using Gmail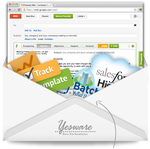 Salespeople live in email. When you're not on a call, chances are you're reaching out to leads or following up via email. Unlike phone conversations, which offer a relatively clear indication of the viability of a lead, sending emails is a bit like working in a vacuum; you're crafting messages and distributing them to contacts, but you have very little insight into their reach. How do you know if your messaging is on point? What is working, and what is not? At what stage do you reevaluate your strategy?
For answers to these questions and more, check out the Gmail add-on for Chrome and Firefox offered by Yesware, a Boston-based start-up developing email analytics tools to help salespeople sell more. The company garnered attention this past June when it raised $4 million in Series A funding from IDG Ventures, Google Ventures, Foundry Group, and Golden Venture Partners.
Yesware's eponymous solution customizes the Gmail experience for salespeople through email templates, tracking, analytics, and collaboration features. It's currently in use by more than 40,000 salespeople at organizations such as Wildfire, Brightcove, Yammer, Motorola, Boston University, Crunched, and Stack Overflow.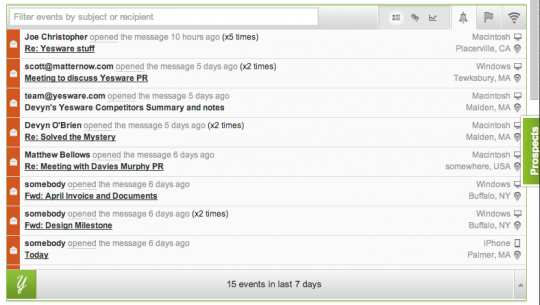 The core functionality available with Yesware is its email tracking. By enabling tracking for your outbound messages you can collect crucial information about email performance. Learn who opens your emails, when they opened them, where they're located, how many times they open each message, how many links they click, and what device they're using.
The information gleaned during email tracking can be consolidated into Yesware Reports and Analytics, which through the visual presentation of data makes it easy to derive insight about messaging, email effectiveness, and workload. You can also establish goals to guide your efforts throughout the week.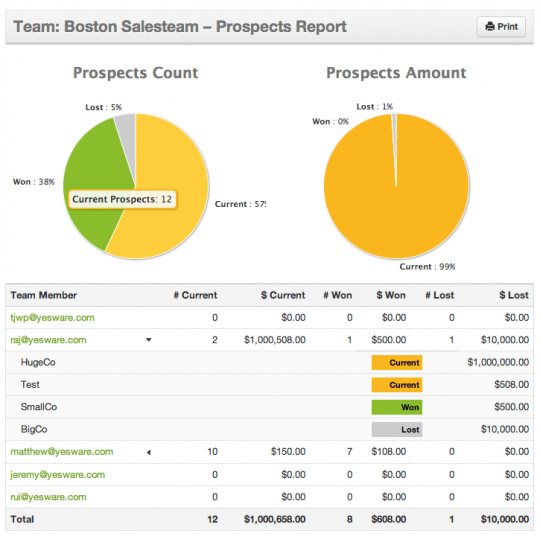 When you've identified what type of messaging is working through Yesware Reports, you can easily share that insight with the rest of your team using Yesware's Team Collaboration features, which include team Template Sharing, and comprehensive Team Activity Reports.
Yesware offers integration with a number of top cloud CRM solutions such as Salesforce, SugarCRM, Highrise, NetSuite, and Capsule. With one click you can push your emails directly to your CRM to avoid manual data entry and minimize the risk of adding incorrect or incomplete data. There is also a mobile version of Yesware that enables users to access reports from their Android device.
Yesware is available in free and paid versions. Yesware Free provides users with Yesware's full functionality, while limiting users to 100 free tracking events per month. Users can add additional tracking events by recruiting other users to the service or by upgrading to Yesware Plus. Yesware Plus is an unlimited account for $4.95 per user per month. Group discounts are available for large teams, and enterprise packages are also available.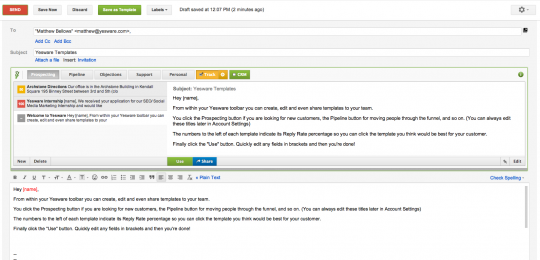 The company is currently developing a version of its Gmail add-on for use with Outlook—a big priority given Outlook's massive corporate user base.
If you'd like to learn more about Yesware follow them on Twitter or visit the Yesware homepage.
Want more on software tools for sales Discover more about sales tools by exploring blog posts, whitepapers and more on our sales tools resource page. For comparisons of the best SFA software download Business-Software.com's Top 10 Sales Force Automation Software report.