3 Business-Friendly Travel and Expense Management Software Partnerships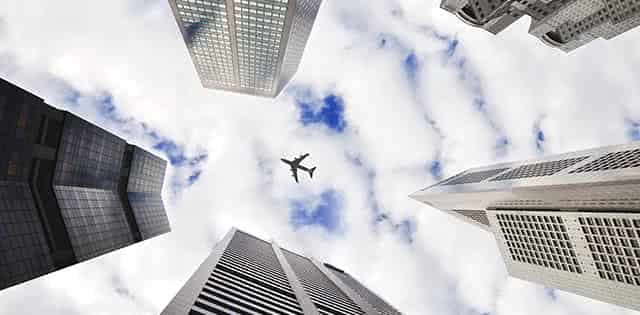 In 2014, Las Vegas hosted a total of 22,103 conventions that attracted 5,169,054 delegates from companies around the world, equating to over 5.1 million individuals contributing to the business travel industry from one city alone. With conventions, meetings and conferences held all around the world, the entire business travel industry spend in 2014 reached a total of $1.2 trillion. Such a prosperous — and continuously growing — industry was sure to inspire a legion of software applications catering specifically to business travel expenses.
Applications to oversee business expenses are nothing new, yet travel and expense management software has created its own little niche within the former category — one so lucrative that larger, more established vendors are choosing to acquire and partner with the fast-growing companies of this new industry. These expanding companies attribute their success to ease of use and simple integration with a modern business traveler's habits. Uber, Lyft, Airbnb, etc. have completely revolutionized the way travelers search for accommodation and transportation, making it easier for employees to track their own travel expenses and rendering third-party agencies unnecessary.

3 Thriving Software Collaborations
Having an abundance of travel and expense management software platforms to choose from leads to the next best thing: partnerships between leading companies and break-out vendors. These partnerships stem from the idea that the combination of two businesses working side by side can create something better and greater. Featured here are three examples of successful travel and expense management software partnerships between the T&E platforms and the big-name businesses that decided to team up with them.
TripScanner

TripScanner gives employees the option to book their transportation, flights and hotels from any website, app and travel agency. Employees then sync their inboxes with the company TripScanner account, which sends confirmation emails to employers to ensure all bookings comply with company policies. This gives employers the ability to maximize savings while monitoring reservations, stepping in only if an employee fails to abide by company codes. To further maximize savings, TripScanner even sends alerts if prices have dropped on existing reservations, prompting employees to re-book at a lower price. In addition, companies can earn cash back and save money when choosing to book through partner sites.
TripScanner offers real-time reports that summarize spending by dividing costs into separate categories through the use of circle graphs and bar charts. Analyzing the numbers allows employers to better forecast future spending and maximize travel savings, while still giving employees the freedom to plan their trip through their favorite travel sites. The transparency the app exercises provides employers with the visibility needed to control and monitor travel spending closely.
Acquired by: Coupa

With this investment, Coupa will be able to incorporate TripScanner's existing travel and expense system into its own financial platform. Select customers from both companies can then reap the benefits from Coupa's global presence in over 40 countries and TripScanner's solutions. In addition, the Coupa Advantage program that aids in savings and contracts is looking at major expansion with the addition of different spend categories. The collaboration of these two companies aims to increase potential customer savings while improving overall expense management processes.
Orbitz for Business

As one of the leading travel websites, Orbitz services travelers all around the world and offers visitors a variety of flight, hotel, transportation, vacation package and destination activity options all from the comfort of one site. Its ease of use is one reason why many companies choose to operate the Orbitz for Business platform, citing its familiarity with the public that makes booking travels efficient. Because of its established name, Orbitz provides business users peace of mind that their information will be tracked and handled securely.
Orbitz's tried-and-true booking technology is fully functional; with Orbitz for Business, the information gathered from itineraries and reservations is even analyzed to create expense reports for management solutions. Overseeing the expenses allows companies to verify that all expenses meet company guidelines. Since its launch in 2001, the company has gained a solid reputation for itself, expanding Orbitz to include a mobile application, an Orbitz Loyalty Reward Program and — most recently — an Orbitz Rewards Visa Card.
Partnered with: Visa, Inc.

In July 2015, Visa announced that it would be partnering with the travel booking website to create a rewards-based credit card. Visa clients who have revenues between $25 million and $50 million are offered the option to make business travel arrangements through Orbitz for Business. By doing so, clients are automatically filling out expense reports directly within Visa's expense tool while earning users cash back, discounts, rewards and credit when using the card for travel.
Concur

Founded in 1993, Concur has provided management services to businesses for more than two decades. With Concur, expense reports essentially write themselves, as employees need only to capture images of receipts from their phone before expense entries are automatically created and entered. By cross-checking numbers between credit card charges, e-receipts and itineraries, Concur creates a system of checks and balances to ensure the numbers entered are accurate. All receipts, reimbursement requests and reports are available for viewing via the internet and mobile devices.
A huge plus of Concur is its direct partnerships with Airbnb, Uber, HotelTonight and Lyft. Allowing employees to utilize these modern sites makes for an easier — and oftentimes cheaper — booking and reimbursement process. These collaborations further streamline business travel and improve expense reporting, giving employees choices beyond the limits of traditional travel programs.
Acquired by: SAP

With its imminent success, Concur grabbed the attention of SAP, a multinational corporation. The software giant made the decision to add yet another software company to its enterprise at $129 per share, valuing Concur at $8.3 billion. The acquisition benefits both parties, as Concur customers gain access to SAP's wide business network and SAP customers Concur's leading innovations in travel and expense management.

The Future of Corporate Travel
As more and more businesses are turning to travel and expense management software, the technology has grown to follow the progressive state of traveling employees. The software collaborations listed above make the employer's job of managing travel budgets much easier and the experience of making bookings much smoother. Soon, all companies will be implementing this type of software to better control their finances.

Compare leading platforms side by side by downloading our free report on the Top 10 Travel and Expense Management Software, which provides detailed overviews of all 10 platforms.
[Photo courtesy of Danist Soh]