3 Ways Inventory Management Software Can Keep Your Business Profitable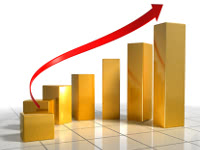 The software that you need to use in order to manage your inventory can be pricey, especially when you are a smaller business. The fact of the matter, however, is that without it you are at a huge disadvantage. At this time of year, when holiday shopping starts to peak, it is important as a distributor to have adequate supply of demanded product on hand. With inventory management software, you have the ability to keep your inventory organized during this important time of year. To understand the strengths of what top inventory management software can do, I asked Lee House, of Advanced Distribution Software to give you 4 ways your business can come out ahead with inventory management software.
1. Accounting Accuracy
Accounting inaccuracies can kill even the biggest of businesses (remember Enron?).  Even a small mistake can lead to a huge impact on your bottom line, such as over purchasing (or under purchasing) stock. By using an automated distribution management software platform, you will have a real time view of exactly what products you need and how many you have. If you are a small business with minimal employees, this is even more important to ensuring you keep your business on track.
2. Avoid Over Hiring
One of the less obvious benefits of inventory management software is the fact that with it you eliminate the need for hiring some employees. This is especially the case for a small and growing organization that doesn't have the funds to go on a hiring spree but may feel the need to add an abundance of employees from the get go.  A proper software investment can save you money on hiring unnecessary employees while you focus on growing your business. Don't hire employees because you need to keep your business organized, hire them when your business grows.
3. Time is Money
Physically walking through a warehouse, counting inventory, and then recounting it takes a lot of time and is not an efficient way to manage stock levels. Warehouse management software tells you exactly what products you have in stock, what products are dwindling and what products need to be reordered immediately. This helps you move to the ebb and flow of your business more efficiently and saves you the most valuable thing in the world, time.
Looking for more information on inventory management software? Browse exclusive Business-Software.com resources on inventory solutions on our warehouse management research center.