Top Inventory Management Software for Supply Companies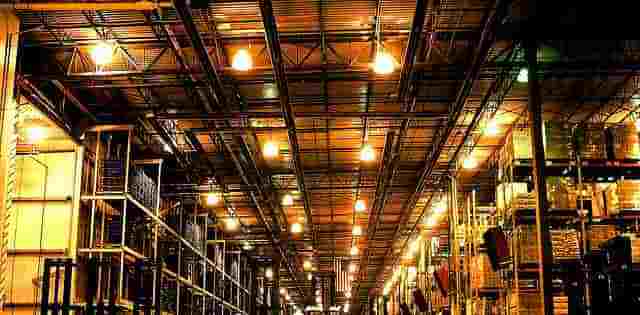 It is undeniable that the supply company is one of the most integral parts of the supply chain. After all, how would businesses assemble parts or perform services if they didn't have all of the supplies or parts required? However, with that important function comes its own challenges — particularly the vast amounts of inventory, records and data a supply company must track.
Thus, organization is one of the most crucial aspects of ensuring that a supply company functions smoothly. Managing a supply company requires excellent organizational skills because of the complex tracking processes that the business must oversee. There are also many other components of inventory oversight that a supply business must effectively organize, from communications, orders and shipments to employee data and customer contracts.

Selecting Inventory Management for Supply Companies
Luckily, due to today's advancements in technology, it's no longer necessary to keep a lengthy physical paper trail to track all necessary information. There are several helpful software programs that enable supply companies to digitally track all inventory documentation. Known as inventory management software, these solutions allow companies to keep organized, impeccable records of all stocking data, purchase orders, inventory and relevant information.
Inventory management software is a great tool that not only ensures businesses have the correct amount of stock, but also consolidates all important data into one easy-to-navigate database. Here's a quick round-up of some key benefits:
Better regulation of stock levels eliminates the potential for inaccurate inventory purchases
More efficient order-to-purchase cycle boosts productivity levels
Improved customer satisfaction from a tightened inventory control policy
In short, an inventory management solution is vital to maintaining control over your inventory levels and ultimately ensuring your stock is optimized for profitability and customers' needs.

Top Inventory Management Solutions
Read on to find out more about the top inventory management software programs for supply companies, and how these solutions can make a company's part in the supply chain even easier and more efficient.
1. Fishbowl Inventory — For Easy Integration with QuickBooks

Fishbowl is an excellent resource for any supply company who currently uses QuickBooks and is looking for an easily integrable inventory control solution. The software has three main purposes: manufacturing oversight, warehouse management and asset tracking.
With Fishbowl, supply companies can easily create bills, send work orders and track parts. Warehouse managers can pack and ship products as well as avoid overstocks or stockouts, and supply companies can generate barcodes for products, submit re­orders and update data info in real time. Yet another great component of Fishbowl is that it integrates seamlessly with many ecommerce platforms, making it easy to use with an existing online store framework.
Best For: Small and midsize businesses with robust inventory tracking needs
Focuses: Manufacturing, distribution, inventory management
2. NetSuite ERP — For Financial Oversight and Compliance

Another excellent choice for supply companies is NetSuite ERP. NetSuite ERP is a cloud-based enterprise resource management (ERP) software that allows supply companies to maintain efficient and accurate financial records, as well as manage asset and order repositories.
What makes NetSuite an excellent choice for supply companies is that the software allows for automatic invoice creation (including sales tax, discounts and finance charges), and then ensures all financial documents are properly archived. The solution also provides an integrated process workflow, which allows companies to seamlessly handle and monitor all customer transactions — from quote creation to order requests and billing.
Best For: Companies with complex or detailed financial transactions and activities
Focuses: Supply chain and inventory management, financial management
3. inFlow — For Budget-Friendly Inventory Management

Suppliers in need of a cost-effective platform should check out inFlow, which offers all the benefits of an enterprise-grade inventory control solution without the big-budget cost. The free edition provides all of the core functions for a supply company to improve its inventory control, while the paid editions include customizable documents, bill of materials creation, work orders and more.
Designed with small businesses in mind, inFlow is a great tool for users who need to manage product tracking, inventory regulation and billing but don't want or require all of the bells and whistles of other top systems. The easy-to-navigate platform even supports businesses with multiple locations, and includes collaboration tools to ensure your employees can work together to create quotes and resolve order issues — regardless of their location.
Best For: Small businesses looking for a simple and cost-effective way to manage their inventory
Focuses: Inventory control for manufacturing, wholesale, retail and more
4. TradeGecko — For Integrated Inventory, Sales and Ecommerce

TradeGecko combines inventory management with sales capabilities to streamline your warehouse and customer-based activities. In addition to inventory control and optimization, TradeGecko expands a company's capacity to reach customers through new channels and pulls all relevant data from those mutli-channel sales efforts into a streamlined database. Easily connect TradeGecko to marketplaces such as Amazon and ecommerce solutions like Shopify and Magento.
Perhaps even more valuable is TradeGecko's built-in CRM functionality, which allows businesses to avoid the hassle of integrating all of their various sales software systems. With TradeGecko, you'll have a complete catalog of all customer and supplier information in the same tool, so you can easily toggle between customer purchase orders and inventory levels while reviewing the order with your client. As a bonus, you can also set up a mobile app for your sales team to enable efficient communication and database access on the go.
Best For: Companies with complex or detailed financial transactions and activities
Focuses: Inventory control, purchasing, sales oversight and performance

Browse More Tools for Supply Companies
If you're interested in evaluating more of the top solutions designed for supply companies, check out our Top 15 Supply Chain Management Software report for a complete overview of products tailored to supply chain oversight. In this free report, you'll be able to compare key features, pricing and deployment options of the top systems in an easily digestible side-by-side chart format.
[Photo courtesy of flickr user Matthew C. Wright.]