The No-Cost Office, Part 5: Four Small Business Inventory Management Solutions that Cost Nothing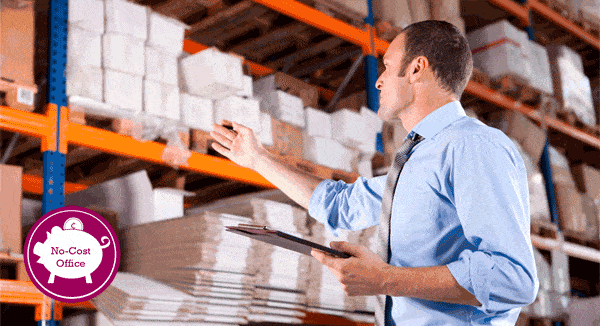 Welcome to The No-Cost Office, a Business-Software.com exclusive series on how to build your business' software suite for free. Every week we'll tackle a new software segment and compare the best available free solutions to help you build up your arsenal of business tools without breaking the bank.
You could just stick to your spreadsheet of products and stock, but inventory management systems bring a wealth of insight and functionality that you simply won't get with an Excel workbook. Oftentimes inventory management systems are integrated into comprehensive accounting, warehouse, and supply chain solutions, so if you're already using these software you might already have that capability. Integrated systems are powerful, useful tools, but if you're not ready to spring for a comprehensive ERP solution, standalone inventory systems can provide invaluable benefits like inventory optimization, better supply chain visibility and up-to-the-minute financial reports and analyses.
One of the major limitations of free inventory software is capacity limitations; with some exceptions, free inventory management software systems tend to put a somewhat restrictive cap on the number of customers or products you can keep in your records. This makes free inventory software most effective for companies with smaller inventories- if you're aspiring to be the next Amazon.com, be sure to check out the Paid Perks for each of our profiled vendors. For systems that pack an even greater punch, make sure to read through our Top 10 Warehouse Management Software Report for a different angle on inventory management solutions.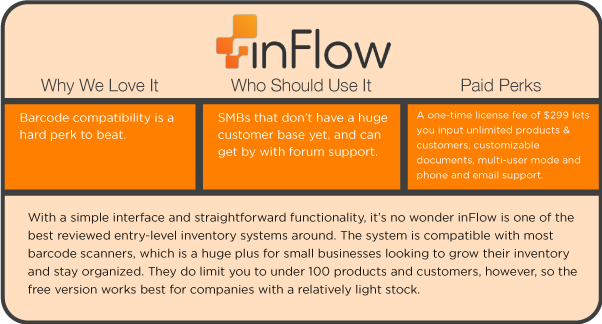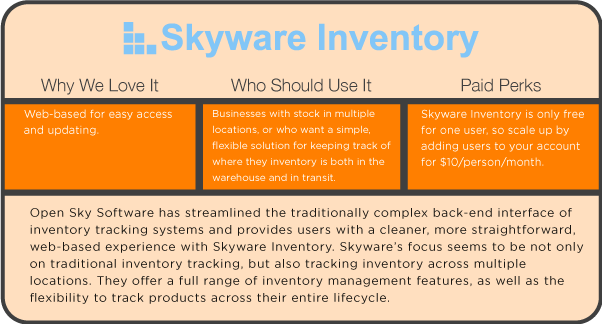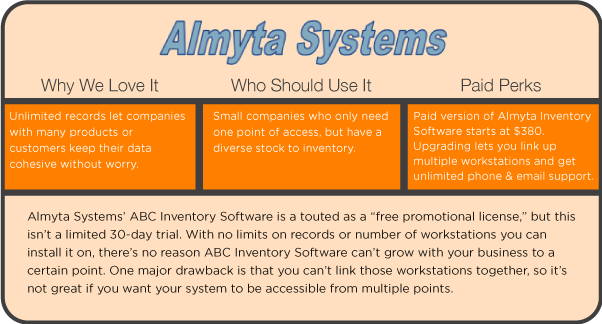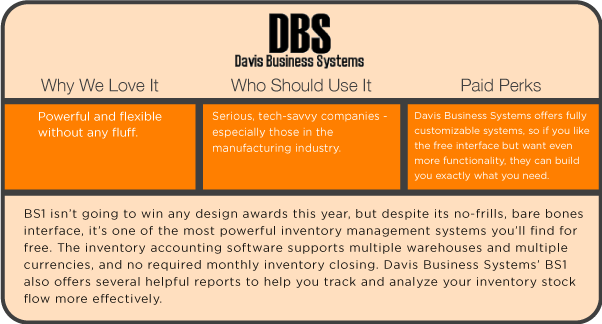 Don't forget to catch up on the rest of our No-Cost Office posts and learn how you can start running your office for free!
Looking for more information on inventory management software? Browse top blog posts and exclusive Business-Software.com resources on inventory solutions at our Warehouse Management research center.