4 Tried and True Business Trends for 2019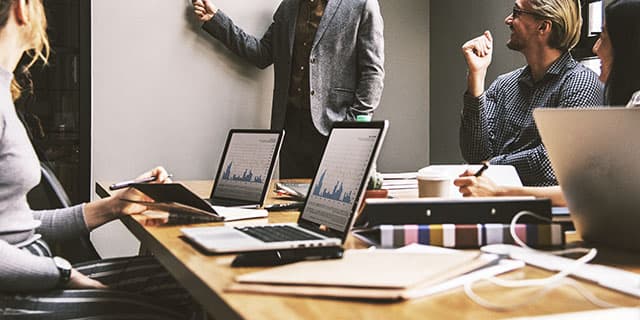 2019 is the crowning year of the 2010s business world. As innovations continue to flood the market—from marketing to product technological advances—the 21st century offers the business world more opportunity than ever before. This opportunity can be found through the creation of trends—both by entrepreneurs and the consumers themselves.
The most important thing to remember when running a business, big or small, is everyone involved is a human being. The employees, the consumers, the owners… they're all human. This means that their collective preferences, habits and creativity create the economic and societal trends we all adhere to. Therefore, taking the human element into account when looking ahead to 2019's business trends is crucial.
Creative Content Marketing
Social media marketing is all the rage this year. It's no wonder, since most people in the modern world spend a good chunk of their day glued to their cell phones.
The internet provides business owners with a unique opportunity to reach their clientele. However, this reach goes far beyond advertisements and sales pitches. These days, consumers like to educate themselves before purchasing. Not just educated on a product but educated on the niche itself.
For example, if you are selling digital keyboards to young musicians, simply telling them the specs of your keyboard isn't going to get the job done. The best way to market your keyboard online is to provide content which shows it in action.
A YouTube channel that provides free piano lessons for beginners is an excellent way to showcase your piano's capabilities. Not only will your young musicians be grateful for the education, but they'll be captivated by your product. Your business then become synonymous with something that allows them to do so many things in the world of music. If your keyboard has a synthesizer, create a lesson specifically devoted to a song that uses these features.
Weave your product into the education you provide, and your consumer will be more endeared to your brand. Not only that, but they will feel fully informed about your product. After that, a call to action and a link to the keyboard will make it easy for the consumer to click on through and make a purchase.
The Rise of the Voice
Another big seller in products this year is voice activation. Google Home, Alexa, Siri and Cortana are just the beginning as voice recognition is huge in the home. For busy families on the go this is the ideal way for them to check the weather, the news and do basic searches for information especially as they multitask around the house or with their kids.
Furthermore, voice activation products reduce the need to search through endless pages on Google to find the best deals. They also provide a way to completely automate the house which makes saving energy much easier. Providing products that use voice activation technology is a fantastic way to bolster sales. Luckily, pretty much any electronic device (cameras, phones, gaming consoles) on the market can be transformed into something voice activated through app integration. Creativity here is key.
Subscription Services
Subscription services are also becoming increasingly popular. From shaving kits to clothing boxes, subscription services make personal grooming much simpler. Creating a bundle of your products on a subscription makes for easy recurring orders. Not to mention, it also allows you to get a wider sample of your products out to your consumers. This means that when they return looking for gifts, they will be more likely to buy full sized containers of products for their friends while still getting the subscription themselves.
Due to the adaptability of the model, subscription services range from movie tickets all the way to artisan beer baskets. Businesses can also leverage their subscription services by providing coupons or free trials to their consumers in order to onboard more customers.
Loyalty
Speaking of coupons, consumers love to be remembered. In this world, loyalty is hard to come by. Consumers want to feel that a business knows them before they offer them their loyalty. By providing consumers with coupons on their birthday, or based on their location, consumers will feel noticed and appreciated by their companies. This will make them more likely to return for future purchases—with or without the coupon.
Photo by rawpixel.com from Pexels