Top 10 Contract Management Solutions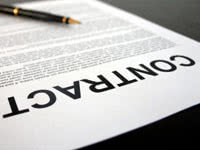 Every business has contracts, but it can be hard to keep a pulse on agreements that are months or years old when daily tasks demand immediate attention. The new generation of contract lifecycle management (CLM) software attempts to solve this problem by tracking the entire lifecycle of contracts from inception to expiration. Here we'll give you a comprehensive look into the best software available to author, negotiate, monitor, amend, and approve your contracts so you can focus on growing your business instead of being mired in the minutiae of signatures and conditions.
Novatus' enterprise contract management is designed to provide each part of your company with contracts and monitoring tools tailor-made for their department. Users are given a fully configurable dashboard that provides an overview of their contracts, events, contacts, tasks, and documents. Especially if you work with contractors or simply have a large team, you'll appreciate the ability for management executives to designate security groups with filtered views which means you don't have to worry about liability concerns.


Selectica is a full-featured contract management system that offers a wide range of tools to make the contract process run more smoothly from creation to signature to execution. Pre-configured contracts and workflows combined with easy Microsoft Word and CRM integration mean that you won't waste any time trying to get the materials together to close a deal. Another great strength of Selectica's contract management system is that it's compatible with all mobile platforms and features e-signature integration and single-tap contract approvals so you can complete documents on the go.

Contract Assistant by BlueRidge Software is a good solution for all business types from SMBs to multi-national corporations. The standard edition includes document storage, alerts, searchable document databases, and basic reporting. The mid-level pro edition adds the ability to generate custom reports and integrate with the Laserfiche document management system, and for large businesses the enterprise edition means you'll be able to add detailed notes to documents, set up recurring alerts, and generate reports tied to user permission levels.

Like BlueRidge, CobbleStone Systems' contract management software is a straightforward tool available in three versions to suit your needs. The desktop edition is perfect for individuals who want to manage their documents locally using a simple, intuitive interface. Businesses have the choice between the express and enterprise editions with the latter offering additional workflow configuration options and a number of optional add-on modules related to vendor/client collaboration and public access.

Another strong contender in the field of contract lifecycle management is Apttus, which offers many of the same features as Selectica, including integration with DocuSign e-signature technology, integration with Microsoft Word for contract drafting and amendments, and mobile access from any platform. You can also generate graphical comparisons between documents, manage the lifecycle of contracts including creating customizable reports, and even improve your negotiation workflow to speed up your sales.

Ariba's goal is simple: streamline your contract collaboration and compliance to save you as much time as a possible. By using their collaborative online platform, you and your clients will be able to communicate in real time to negotiate and sign contracts on the spot all while meeting compliance standards. Once you have a contract signed, Ariba's platform gives you complete visibility into its lifecycle by providing automatic alerts and configurable reports.

With three packages to choose from, ContractLogix' contract management software easily scales up or down depending on the size of your business and its needs. The most basic group package is a simple document management tool that allows for unlimited contacts, tracking, and email alerts. The professional package adds the ability to use e-signatures as well as create customized workflows and integrate with your favorite CRM, ERP, or accounting software. The most robust and full-featured of the three, the enterprise package, is perfect for those who need all the same features provided by the professional package available across multiple sites.
Built for speed and compliance, SpringCM's contract management software is the solution for those who deal with a large number of clients and manage their contacts using a CRM. SpringCM will automatically select and fill the right contact based on your deal criteria imported from your CRM, making it fast and easy for you to send out contracts for e-signature. Intuitive security settings allow you to prevent unauthorized access to documents and automated reporting allows you to track the status of your contracts and opportunities. SpringCM is free for Salesforce users without its document management tools, or in business and enterprise editions for added features and functionality.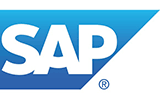 SAP's Contract Lifecycle Management aims to standardize your contract workflow to lower legal risk and protect your company's financial future. Automated contract creation and collaboration will not only save you time, but fix inconsistent language to simplify your company's contract management. SAP's software also allows you to manage compliance through tracking and auditing capabilities to ensure that contracts are never left incomplete or abandoned at any point during the lifecycle.

The IBM Emptoris Contract Management solution is designed to automate as much of the contract lifecycle process as possible to increase visibility, track obligations, and manage risk so you don't spend all of your time in the fine print. Emptoris features many of the same tools as other contract management suites including a personalized dashboard, central and searchable contract repository, integration with Microsoft Word as well as CRM and ERP systems, e-signature support, and accessibility from mobile platforms.
Have experience with these or other contract management systems?
CLM is a burgeoning industry segment, and as automation of contracts becomes more widely adopted, there's sure to be an influx of new services and features in the coming years. Have you used one of the solutions discussed here or another that has changed your contract management workflow? Let us know your experiences and opinions in the comments!
Want more Contract Management reviews? Browse additional content on best contract creation tools, best contract management software and more with our CLM resource page. Also check out our free Top 10 Contract Management reportwhich compares pricing, features and more to select the best CLM solution.