Making the Case for Automated Contract Lifecycle Management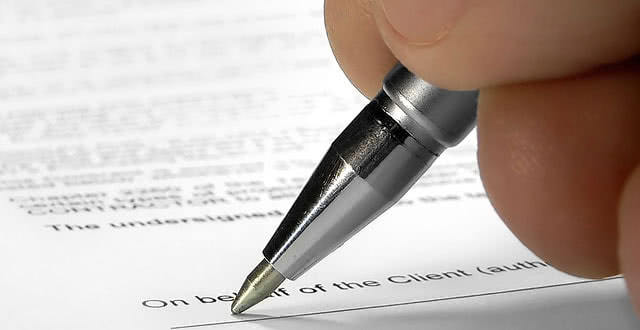 Contracts rule all B2B relationships. All businesses, from growing mid-market companies to large-scale global organizations, need an effective system to manage surges in contract volumes and ensure accurate visibility and reporting. While the contract administrators, sales operators, sales executives, and legal personnel on the front lines of contract lifecycle management (CLM) understand the importance of a well-performing CLM system, many executives still underappreciate the strategic importance of contract management. As a result, many organizations still rely on lackluster, manual contract systems that could damage their bottom line.
For those of you on the front lines, here's how to win over executive support for automating your contract management:
Highlight the risks of manual contract management
Automation can solve a number of persistent — and expensive — problems that plague businesses manually managing contracts. Here are five of the most significant pain points to address with decision-makers:
Wasted time. Without a single version of truth for contract and amendment information, contract managers waste an exorbitant amount of time conducting manual searches and authoring.
Unfavorable contracts. Rogue contract creation can delay the review and approval process and can allow unfavorable terms to sneak into approved contracts.
Missed events. Without a unified event management system, companies will miss important milestones, awards, and renewals, which can cause costly mistakes, such as automatic renewals of unwanted contracts that might cost a company hundreds of thousands of dollars.
Inconsistent terms. Without a conclusive searchable contract repository, organizations lack the visibility needed to find relevant contract language and terms, and to utilize those terms to execute transactions later in the lifecycle.
Compliance errors. The lack of automated reporting capabilities can lead to potential audit and regulatory compliance issues.
Describe how automated CLM solutions make a difference
After making the case for why a manual CLM system is inadequate, specify how automation can streamline core processes, shorten approval cycles, and increase contract visibility. Here are the three major ways automated contract management benefits organizations:
Boosts revenue. Contract automation can improve revenue outcomes by streamlining processes during organizational growth. Doing so reduces administrative burdens and increases staff productivity, accommodates large or increasing contract volumes, speeds approval times to close more opportunities faster, and leverages historical contract performance data to develop more profitable future contracts.
Eases operational burdens. When working with a restricted headcount and an increasingly mobile workforce, an automated system provides the tools and support an organization needs to keep contract authoring, approvals, and monitoring running smoothly. For example, mobile workflow approval and electronic signature capabilities allow all parties to progress the contract lifecycle, regardless of their locations.
Ensures compliance and mitigates risk. Limited visibility into contracts and contracting processes can make it difficult to comply with contract terms, conditions, and milestones — not to mention commercial, financial, and government regulations. An automated system simplifies reporting and preparing for an audit by not only gathering the appropriate information but using tools like automated milestone management to ensure your organization meets all compliance requirements.
If your company's still running off a manual system, it's time to make the case to stakeholders for an automated solution. With an automated CLM system, you'll save time and frustration while also mitigating compliance risks and boosting revenue. If you're being swallowed by the whale known as manual contracting, try bringing up these points with your company's decision-makers to highlight the need for a contract management shift. This conversation will not only save you time in the long run but also money on bottles of aspirin.

Want more on Contract Management Software? Compare top contract management software by downloading Business-Software.com's Top 10 Contract Management Software report.