Behind the Software Q&A with Icertis CEO Samir Bodas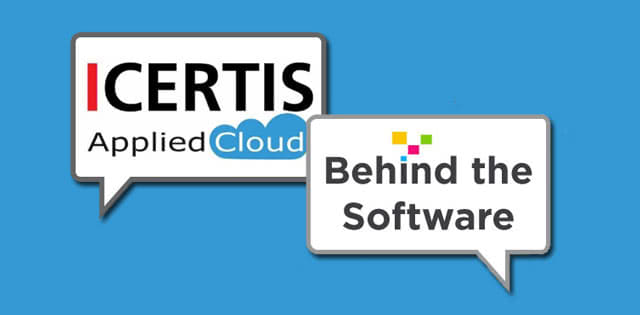 We Go Behind the Software to Learn How Icertis Dominates the Microsoft Enterprise Cloud Sphere
About the Company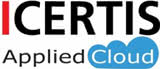 WEBSITE: www.icertis.com
LAUNCHED: 2009
LOCATION: Bellevue, WA
Established in one of the world's tech capitals, Icertis decided to ride the wave Microsoft itself was creating. With cloud just barely emerging and with Amazon and Microsoft hyped for the new cloud trend, Icertis launched itself to build a 100 percent cloud enterprise contract lifecycle product with intent to ride the wave. But as we all know — cloud was more than a wave. It was a tsunami that ultimately created Icertis' succcess.

I had the pleasure of speaking to master entrepreneur, CEO and Icertis co-founder Samir Bodas. During our Q&A with Icertis, we chatted about the company's intelligently calculated beginning, its rapidly expanding present with its new business intelligence and field service management software, and finally, its innovative future.

Can you tell me your company history from the beginning? How did Icertis begin and evolve into what it is today?
To be a successful startup, you must either ride a wave or create one. Creating a wave is hard. It would place you among the Bill Gates or Steve Jobs in the industry. Instead we said, "Let's look for a big wave, and ride it!" And the cloud wave was there for the taking!
We are based in Seattle, a unique city where two of the biggest global public cloud vendors are based: Amazon and Microsoft. In 2005, we heard rumbles of excitement in the local tech community about the investment that Amazon and Microsoft were making in the cloud. Having roots in Microsoft, naturally we took interest in what they were doing.
We had a hunch that cloud was the next big wave, but we asked ourselves the essential question: what do you do in the cloud? Being enterprise guys, we asked, which business functions can be moved in the cloud? We did some research and zeroed in on ERP surround software, which is any enterprise software that is used to collaborate effectively with entities outside the enterprise such as a vendor, partner, customer or device. All such software would eventually move to the cloud – why put software that is accessed by thousands of people outside the enterprise in a bunker behind a firewall?
"We had a hunch that cloud was the next big wave, but we asked ourselves the essential question: what do you do in the cloud?"
Our research also showed that organizations were and are still facing challenges in terms of contract management – lack of automation, resulting in revenue leakages, escalating costs and higher risks. In terms of features and functionality, the available products were either broad but shallow, or deep but narrow. That's when we developed our contract management product that was both comprehensive and detailed. The consumerization of a business enterprise was happening, and hence we built our product with the most intuitive user interface. Coincidentally, Microsoft was looking for contract management software at the time and found Icertis Contract Management ideal for their needs.
Microsoft uses our software for managing multiple types of contracts, including partner incentive contracts and non-disclosure agreements (NDAs) worldwide, amounting to more than a million-plus agreements. And we were off to the races.
At present, we have a very diverse set of customers such as AbbVie, Janney Montgomery Scott, Questcor, Hyundai in US, bwin.party in Europe and KPIT and Genpact in India.
We have offices in the US, India and Singapore. Last year, extending our ERP surround strategy, apart from contract management, we developed three more products – Transportation Management, Public Transport Management and Fleet Management. And now, we have developed big data and analytics overlay on all these products.

When you founded Icertis in 2009, cloud was just beginning. What were the challenges of starting in the cloud?
A startup is about having faith in your beliefs. You must think, "I deeply believe in this and am willing to bet my career on it." That's the key to how any startup gets going.
Like you said, cloud was just getting started. Not many companies were even aware of cloud software, adoption had a long way to go. And those who were considering cloud had issues of security, privacy and usability.
However, we were certain it was the next wave of computing. Our belief was based from our perch in Seattle, witnessing the investment that Microsoft and Amazon made in the cloud. Because of the changes they were making to their organization, any serious Microsoft observer would come to the same conclusion that we did. Our decision was risky because Microsoft and Amazon themselves could have made the wrong move. We knew, however, that if they succeeded, the cloud story would be big. And that's what actually happened. A bit of research with loads of guts (and stir in some luck) made this happen.

That was incredible forward thinking on your part. Now for your more recent forward-thinking agenda: what made you decide to move to transportation and big data?
The reason we got interested in transportation and fleet management was because of our partners, who presented a business case with valuable information and opportunities regarding fleet on cloud. Some of the largest automotive and logistics companies are Microsoft customers, and we found that fleet and transportation are areas of substantial interest to them.
The solutions that exist today are expensive and hard to implement, maintain and use. Even if you tolerate the initial investment and endure implementation for a couple years, you're not guaranteed success. So if there is a cloud-based transportation solution that companies can utilize, that would truly benefit mid-tier companies having 50 to 500 trucks.
We decided to bet on this opportunity, and now we have a comprehensive and robust transportation and fleet management solution. Now customers can not only manage their fleet operations, but also more importantly can track the deficiencies while improving fleet performance.
"If there is a cloud-based transportation solution that companies can utilize, that would truly benefit mid-tier companies having 50 to 500 trucks."
Big data and analytics play an important role in understanding various scenarios and making decisions based on patterns. Since our ERP surround product is well-integrated with the enterprise infrastructure, data collation, analysis and reporting becomes an important feature to gain insights into the performance of different functions. Hence, we decided to take this natural extension and invest in building a big data and analytics wrapper to our cloud native products.
For example, we use big data to provide insights into contractual performance and proactive monitoring. In terms of fleet management, we not only track the fleet operational costs such as fuel and drive costs, but also monitor fleet maintenance, predicting the replacement of parts and trucks. We also use analytics to determine the truck and driver performance and provide recommendations.

What creative ways are your non-Microsoft customers using your products? Do you have any personal favorite customer case studies?
I have so many of them. I have an online webinar, where I talk about how seven CXOs have used our software to improve their bottom line and compliance. I'm excited specifically about two companies — AbbVie and a European power and automation leader — because we beat large and established competitors.
The European power and automation leader contacted us through our website, requesting a demo. We were able to sign the deal with them without even meeting in person. That made me realize that customers today are more focused on how solutions can positively impact the organization. It's about the product and the value it delivers, so they don't need to see us.
AbbVie is another example of a great case study. They were evaluating all the big players, and we came late in the sales cycle. But because they liked the features and benefits of our solution, we won.
Our solutions are the easiest to implement. We can get a customer up and running in less than 60 days irrespective of size, plus [we have] the most easy-to-use user interface that is out there.
User interface is important for users of contract management software or ERP software. They are procurement people. They are lawyers. They are finance people. You must think of them as consumers and enterprise users. We believe in providing a consumer user experience to the enterprise. Whenever a prospect or customer sees our product, the user experience wins hands down. With us, adoption isn't a problem.

Where do you see the cloud and enterprise space moving in the future, and how will Icertis evolve?
Our vision at Icertis is to apply the cloud where it matters. Our mission is to be the partner of choice in the cloud ERP surround space. We have built a suite of ERP surround applications, starting with contract management and now transportation fleet and public transport solutions. From there, we will continue to build cloud-based applications for the enterprise.
In the coming months, we will make our suite more robust and varied. We will stay ahead of the pack and keep building a company that takes risks and thrives as one of the largest cloud enterprise solution providers in the world.
Learn more about Enterprise Contract Management. Download Business-Software.com's Top 10 Contract Lifecycle Management software report for side-by-side comparisons of the industry's leading vendors.