5 MDM Solutions to Help Your Company Handle BYOD Mania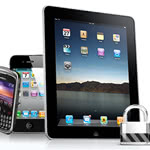 It's official — business operations have gone mobile, and with them classified company data. Despite its convenience, BYOD poses a very large, very real threat to the security of businesses migrating to this modern workspace. That's where mobile device management software, or MDM, comes in.
You might think of mobile device management software as the updated, more flexible version of enterprise-level IT management. MDM allows a company greater control and visibility over the programs used by employees during office hours, and many platforms provide increased security measures to better protect company data.
Choosing an MDM Solution
Fortunately for your business (or unfortunately, depending on how you look at it), the MDM industry has rapidly transformed into a rather crowded field. An abundance of choices spells good news for your company — more options means a greater likelihood of finding a solution that meets all of your operational needs. Just keep in mind that the selection process could take some time, and be sure to evaluate features such as integration capabilities, service management, and support options including device support.
To help kick off your company's search, Business-Software.com compiled a list of five of the top-rated MDM solutions.
AirWatch
AirWatch MDM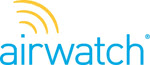 software offers an easy-to-implement solution with a comprehensive suite of device, app and security management functionality for enterprises. Largely considered one of the top dogs in enterprise device management, the company has stood out as an innovator in systems for mobile monitoring. One of best features unique to AirWatch is the AirWatch Hub, a custom portal that gives administrators easy access to important data to better diagnose and resolve issues. The company's mobile device management software supports a range of mobile platforms, and is available in both on-premise and SaaS deployment models.
MobileIron
Another standout

in the MDM industry, MobileIron incorporates extensive functionality in an intuitive interface to assist larger companies with device, content and security management. MobileIron device management is widely recognized as one of the most dependable MDM solutions, named by Gartner as a leader in the industry for the third consecutive year. Company app storefront capabilities and app inventory management make this software particularly attractive for large businesses with thousands of devices to manage. The software also integrates its Virtual Smartphone Platform (VSP) architecture, enabling businesses to securely monitor device usage in a real-time and cost-controlled portal.
BoxTone
Best for

larger businesses seeking a dynamic platform to oversee mobile devices, the BoxTone MDM solution is included in the company's suite of mobility management tools for enterprises. One of BoxTone mobile device management's noteworthy features is its role-based automation, which allows all IT staff members to efficiently and securely employ and manage mobile services. BoxTone's software also attracts users with its combo of real-time reports and dashboard data plus automated support, configuration and compliance management applications. Gartner recommends the solution for enterprise-level businesses with extensive service and workflow management needs.
Citrix XenMobile
Citrix XenMobiles

couples app and data containerization functionality to provide a modern, more integrated method for large corporations to manage mobile devices. With safety tools that track admin actions and integrate with existing security software, XenMobile enables companies to efficiently monitor device usage with minimal interruption of employee productivity. The software also includes a number of advanced features such as one-touch chat and support services, geo-fencing and automated compliance ability. Citrix also prides itself on the solution's intuitive landscape, allowing users to easily navigate business apps even as administrators keep track of security details.
Tangoe
Tangoe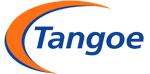 offers a robust MDM platform to manage all aspects of the mobile device pipeline, from rapid deployment and detailed app monitoring to comprehensive security features. The Tangoe solution is a great option for companies looking to go above and beyond the standard device management tools, establishing a more integrated approach to managing mobile devices in the workplace. Extensive safety functionality includes ABQ abilities, control over apps and device features, geo-fence monitoring and SSL device commands. Other benefits include WiFi and VPN network authorization and authentication, plus a self-service portal that allows customization based on IL and CL usage agreement.

Does your company use an alternative mobile device management software that excels at overseeing mobility in the workplace? We'd love to hear about it in the comments section below!