5 Mobile Accounting Platforms Perfect for Small Business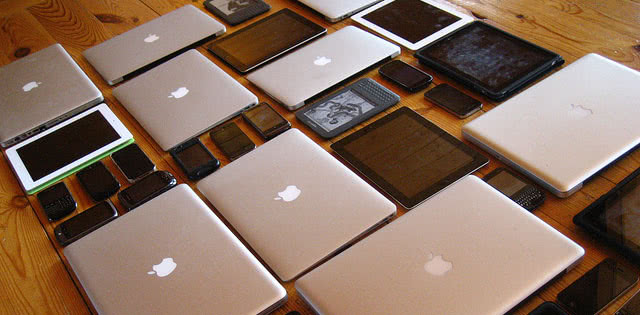 These days, we want access to everything at our fingertips, immediately. And with modern technology that's not only possible, it's preferred – for business needs and personal activities alike.
Money management tools are no exception. Whether to track our business expenses or manage our individual spending habits, we seek the comprehensivity of an accounting software platform in a touch-friendly smartphone app that we can use anywhere, anytime.
Small Business Needs and the Mobile Accounting Landscape
Of course, it's no surprise that small businesses are reaping the benefits of mobile-friendly finance tools. Many advantages of mobile apps are readily apparent: they're easily accessible and user-friendly, they don't require time-consuming maintenance or installation processes, and they offer lower costs that are great for companies with less capital to spare.
Yet for SMBs, the expansion of financial apps offering robust accounting capabilities means more than affordability and convenience. This market space provides smaller companies with access to accounting software in the manner most beneficial to them – handily on their tablet or smartphone and free of unnecessary gadgets, gizmos and restrictions.
5 SMB Accounting Tools for Your Mobile Device
Don't concede to QuickBooks just yet, small business owner. We've rounded up 5 mobile-friendly accounting and financial management apps you should consider for your business needs. Each of the accounting tools we profile comes at a bargain-bin price (with full functionality), ranging from free(!) to less than your monthly latte budget. Simply scroll down to find your key needs, or browse by intended user, pricing, preferred device and more.
For budget-friendly financial management… try Wave

Who Should Use It: Small business owners in need of a comprehensive yet amateur-friendly accounting solution
Why We Like It: Wave accounting is the perfect option for startups and very small businesses with literally no budget for finance tools. The platform offers comprehensive modules for accounting, invoicing, payments, payroll and receipts. For companies in need of a combination of such tools, the complete integrative capabilities Wave offers can be more effective than juggling different SMB-friendly platforms.
The Feature You'll Love: Build professional-looking reports on everything from accounts payable to sales tax, which you can distribute to investors
Which Devices Is It Best For? Desktops, tablets
What Will It Cost You? Free
For affordable time-tracking and invoicing… try Monchilla

Who Should Use It: Small businesses who seek a fully functional online accounting platform with time-tracking, invoicing and payroll capabilities
Why We Like It: With a simple pricing model and comprehensive accounting functionality, Monchilla addresses all of your core accounting needs at a price that won't break the bank. This online accounting tool is also fully mobile compatible, making it an affordable alternative to QuickBooks Online. If, however, you need to keep your QuickBooks account, that's not a problem either – Monchilla can integrate with or replace QuickBooks, depending on your preference.
The Feature You'll Love: Test-drive business decisions before making them with business navigation tools
Which Devices Is It Best For? Desktops, iPad and other tablets
What Will It Cost You? $5 a month per company, plus $5 monthly per employee for payroll
For simplified business accounting… try FreshBooks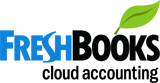 Who Should Use It: Small businesses with little to no accounting experience that are in need of a dynamic finance management tool
Why We Like It: FreshBooks addresses all core accounting functions with comprehensive features for invoicing, tax, expense and time tracking. An impressive bundle of features includes must-haves such as sales taxes, automatic expense imports, team timesheets and a portal for clients. Quality customer support also makes this platform ideal for inexperienced accountants; customer service representatives are available Monday through Friday. With the FreshBooks app your account is always accessible, whether you're on the go or at your desk.
The Feature You'll Love: An extensive network of add-ons lets you tweak your FreshBooks account to fit your specific finance needs
Which Devices Is It Best For? Desktops, tablets, all mobile Apple and Android devices
What Will It Cost You? Nothing for the free edition, $19.95 (or more) a month for a paid version
For streamlined mobile bookkeeping… try Skyclerk

Who Should Use It: SMBs looking for an easy-to-use mobile bookkeeping tool
Why We Like It: Skyclerk transforms complex accounting and bookkeeping tasks into simple and manageable activities, thanks to its streamlined dashboard. Upon logging in, all income and expenses are immediately visible to the user, and new account items can be added with a single click. Contact management, real-time updates and custom reports also help to enhance and simplify your bookkeeping efforts. Skyclerk also has plans to add invoicing and estimating capabilities in the near future.
The Feature You'll Love: Dashboard displays an updated list of all account activity organized by date, with option to add notes and attach files for each listing
Which Devices Is It Best For? Desktops, all mobile Android and Apple devices
What Will It Cost You? Nothing for the basic plan, $15 a month for the premium version
For efficient, collaborative accounting… try Kashoo

Who Should Use It: SMBs who want to exert minimal effort managing their accounts and intend to couple their software with the services of a professional accountant.
Why We Like It: The Kashoo accounting system offers a range of tools to help you better manage your finances: quick-entry expense and income recording, simplified invoicing and detailed finance reports. Kashoo's fully functional iPad app provides total access to each of the platform's tools and capabilities, making it ideal for the entrepreneur or business owner who is always on the move. Another notable advantage to using Kashoo is the company's commitment to customer support: you can get help by phone, email, live chat and social media.
The Feature You'll Love: Easily share and collaborate with your business partner or employees
Which Devices Is It Best For? Desktop, iPad and other tablets
What Will It Cost You? $20 a month

Looking for more assistance on purchasing software for your small business? Be sure to check out the Small Business Solutions section of our blog for selection tips, expert picks and industry insights on SMB software systems. And stay tuned for Thursday's Business-Software.com exclusive case study on small business software needs with an accompanying infographic!

Creative Commons-licensed photo courtesy of flickr user Jeremy Keith.