5 Questions to Ask When Hiring an Ecommerce Web Developer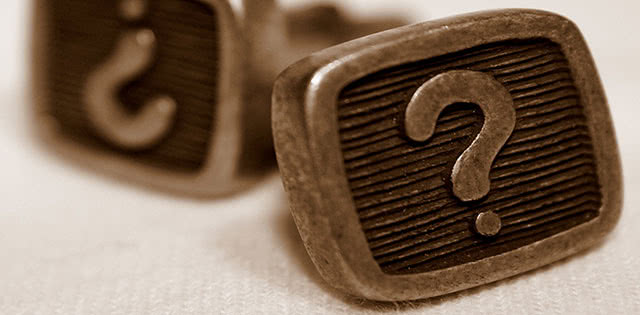 Choosing a professional, creative and reliable ecommerce web developer is one of the most important business decisions you'll make. While small businesses with straighforward needs can often get by with an out-of-the-box ecommerce solution, businesses with more complicated needs may need to turn to a professional ecommerce web developer. As a business owner, you need to be absolutely confident that your money is well-invested, and that your ecommerce project fulfills all of your ideas and requirements. However, with such a large number of web development companies running in the industry today, your search may turn into a daunting task. Here are the top 5 essential questions to ask before hiring an ecommerce web developer.
1. What Is Your Experience Developing Ecommerce Websites?
When hiring an ecommerce web developer, it is of the utmost importance that you check the company's professional history and breadth of experience. You can hardly expect top-notch quality and complete satisfaction with your ecommerce website if you hire a novice, or even an individual with just 1-2 years of experience in the field. Instead, opt for established developers with a high level of expertise, who have sufficient experience building online stores of all sizes. Don't hesitate to ask for their project portfolio, which is a perfect representation of how professional, experienced and creative they are. When looking through their previous projects, pay attention to various aspects, such as the storefront design, site navigation, overall functionality and dynamic features. This will help you understand what to expect with your future online store.
2. What Ecommerce Software Do You Use to Create Online Stores?
Developers often use ecommerce software, also known as an online shopping cart, to build an online store and let it perform its primary function of exposing and selling goods online. There are plenty of ecommerce software solutions available on the web market today, all varying in terms of functionality, technologies used, flexibility level provided, usability and pricing. Obviously, not every solution can perfectly fit your future project. You should be aware that the type of ecommerce platform used will certainly have a significant impact on your overall online business efficiency and success.
Therefore, when asking your ecommerce developer this question, you should take the time to do comprehensive research to make sure that this particular ecommerce software is advanced and powerful, while still user-friendly. Make sure it's flexible enough that it will allow you to effectively manage your store and handle all essential ecommerce tasks and processes on a daily basis, even without technical knowledge. Note: the use of open-source solutions and technologies typically points to a reasonable cost of web development services.
3. Do You Provide Custom Development Services?
With the internet market getting more and more competitive, you will surely need to make use of every possible opportunity to make your online store stand out from the crowd. If you have any exclusive ecommerce project in mind, then you should definitely make sure that your ecommerce developer is ready to provide custom services. For instance, you may want to have your storefront designed with elegant layouts, or you might want to enrich your store with additional innovative options like customer-friendly categorization, smart product search, multi-language and -currency support, virtual fitting and sizing and social shopping options. While working with a custom ecommerce development team, you can enjoy total peace of mind knowing that your brilliant and exclusive ideas will be turned into a beautiful, custom ecommerce website.
4. Do You Implement SEO Capabilities?
No doubt your ranking in Google and other popular search engines will greatly influence your overall online success. It is more than crucial that your ecommerce developer implements highly effective SEO techniques and add-ons while creating your online store, like those that generate static URLs, edit page meta data, create custom meta and title tags, and provide table-less layouts. These functions can make a significant contribution to your SEO efforts and help you to achieve stable indexing and top results in various search engines, ultimately driving more potential buyers to your online marketplace.
5. Are You Ready to Make My Online Store Mobile-Friendly?
In our era of mobile technology advancements, consumers are becoming more and more addicted to their smartphones and tablet PCs, often using them for on-the-go shopping. For this reason, it is crucial that you have a mobile-friendly online store to let your customers easily reach you and enjoy the shopping experience from their favorite mobile devices. Make sure that your developer has experience in creating functional, fully optimized mobile ecommerce websites. For the best functionality, have your ecommerce provider integrate specific mobile applications, allowing you to manage and control your store and online sales from any mobile gadget on the go.
Indeed, choosing the right professional with great skills and sufficient experience can make a dramatic difference for any job. Hopefully, this list of questions will help you in your selection process, ensuring you find an ideal ecommerce developer for your online venture.
Want more information on ecommerce center software? Download and browse our Top 10 Ecommerce Software Report to compare pricing and key features from the industry's top software solutions.
[Photo courtesy of Oberazzi]