5 Subscription Billing Solutions to Make Over Your Payment Process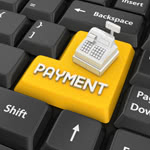 More and more the modern business model grows into a well-oiled machine, thanks to the magnitude of available software applications designed to streamline and simplify every aspect of running a company. Perhaps one of the most important, but undervalued, software investments for maintaining a business — be it a VSB or large enterprise — is a subscription billing platform.
Today's subscription billing products offer sophisticated tools to help a business more easily manage (and retain!) its customers, sort financial data, and on the whole improve client interactions. And for companies who have yet to join the subscription billing bandwagon, now is still an opportune time to take advantage of this service's advanced features. To get you started, Business-Software.com compiled a list of the top five subscription billing platforms business owners should consider when looking for the ideal billing solution.
Chargify
The Chargify billing system is mobile-friendly and helps businesses easily manage customer invoices, payments, promotions, and more. Chargify is a good solution for startup and small businesses, with affordable monthly rates, no transaction fees, and a test account option for new users. As the only subscription billing software with a free iPhone app, the Chargify platform also excels as an application to track revenue and monitor customer accounts while on the go. Chargify's customer list includes popular sites Scribd, Tout, and Panda, among others.
Fusebill
A good option for small and medium-size businesses, Fusebill is an affordable recurring billing solution and one of the newer kids on the block. Highlights of Fusebill's subscription billing platform include Salesforce integration, flexible pricing options, subscription analytics, and a self-service portal for clients. The company also has an attentive customer service, which is a definite plus for smaller companies if or when the need should arise for immediate assistance. The automated billing system is becoming more popular among companies specifically looking to expedite the billing process, with clients such as eSignLive, Nuvio, and ConceptShare.
Monexa
With an interactive customer portal and client management services, Monexa takes a patron-central approach to subscription billing management. This platform is highly customizable, making it an attractive option for businesses of all sizes. In addition to being one of the top solutions for on-demand subscription billing, Monexa also delivers a novel billing data warehouse that analyzes revenue activity. The company counts AOL, Expedia Cruise Ship Centers, and Bell among its clientele.
Vindicia CashBox
Vindicia CashBox enhances customer relationships and improves client retention (while maximizing revenue) through a multifaceted SaaS platform that includes marketing, CRM, and billing tools. The CashBox application also features add-ons to simplify customer procurement and management. Businesses seeking an innovative system to attract and expand a loyal customer base will appreciate Vindicia's enterprise-level subscription billing, whose clients include Yahoo!, Nascar, the NFL, and Paypal. The company's 2012-2013 E-commerce awards for Payment Innovation and Best SaaS also confirm this cutting-edge cloud option for enterprise subscription billing.
Zuora Z-Business
A popular option for enterprise-level businesses, Zuora's Z-Business platform includes a hierarchical invoicing system and complex taxation and revenue recognition. Z-Business has Salesforce and NetSuite integration capabilities, as well as financial analysis and intelligent billing features. The application is a frontrunner in terms of innovation, releasing new features monthly based on the requests and needs of Zuora's customers. Zuora also offers a platform designed for high-growth companies. Among the company's clients are Box, DocuSign, Dell, and Marketo.
Honorary Mention: Aria
Aria's Subscription Billing Platform is another viable alternative for enterprise businesses, and one that we felt deserved an honorary mention. The application has the capacity to organize and systematize key billing needs, and supports numerous languages, currencies, and payment methods. It also incorporates a dynamic service management (DSM) technology that automates much of the subscriber lifecycle, making it an incredibly efficient billing service.
Looking for a more information on managing your company's subscription billing services? Browse top product reviews and blog content on the financial management resource center page. You'll find specialized content on subscription billing solutions, nonprofit accounting, electronic invoicing and more.