What to Look for in Your Subscription Billing Software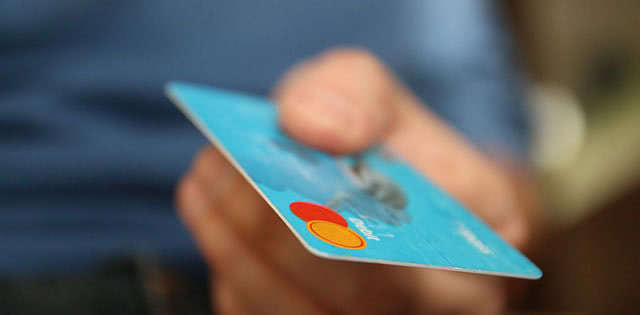 Our economy is quickly shifting from the traditional ways of doing business in person to ecommerce. Even within the ecommerce sector, subscription-based businesses are solidifying their spot as the "it" retail trend. Barely a decade ago, subscription service models were confined to monthly bills, newspapers and magazines. Now, it seems as if every industry has taken up this trend, from farm-fresh dinner kits to handmade artisan gifts. The modern consumer values convenience, and this is what subscription-based models can offer.
This trend is no stranger to modern commerce. Recurring billing software helps regulate monthly, quarterly or annual payments, while organizing invoices and analyzing revenue history. With such a large variety of subscription billing software out there designed to accommodate businesses of all sizes, it can be daunting to make headway into this sector.

Key Features
For companies looking to convert and owners looking to start a new business venture, here are some key features to look for in subscription billing software.
Payment Gateways


A payment gateway is a processing service in the credit card industry required of all merchants when accepting online payments. This tool is responsible for handling payments, receiving bank authorization and monitoring communication between two parties. When recurring billing systems host their own payment gateways, it saves you the time and trouble of having to download additional software for integration.
In-Depth Invoicing


Invoices are crucial in any business transaction, thus it is important that your software provides the ability to easily check up on settled invoices, view upcoming invoices and review pending invoices. It should allow you to send these invoices over custom time periods, creating a schedule that best suits you and your customers' needs. The option to send reminders and confirmation of payment messages is essential as well.
Dunning Management


It is inevitable that you will run into an expired credit card, an account with insufficient funds, a temporary hold, etc. Your software should allow you to efficiently manage credit card errors by setting up a retry schedule after a card cannot be billed. Schedule customization should also include the sending of notification emails to let customers know what has occurred. This simple process is called dunning management, and it does the time-consuming work of having to manually filter through accounts and contact customers.
Working in conjunction with customer retention, dunning management helps lowering customer churn and increase revenue. There is a fine line between being too lenient and too harsh with failed transactions, so it is crucial that your billing software works in a way that best benefits your company.
One Thing to Consider
Even after researching so many key features, there are still a variety of subscription billing solutions available, making it difficult to decipher the differences. Enter free trial periods. By no means should you go around trying six different types of billing software via free trial before committing to one, but do take into consideration how beneficial it could be to your company to work with free software in the beginning stages of your business. It gives you time to get acquainted with the interface design, key features and navigation tools.

Leading Vendors
When you know what features you need and are ready to begin shopping, here are some top subscription billing platforms to help you get your research started.
Chargebee

Chargebee provides companies with an in-depth and flexible billing system. This platform automates payments, invoicing and customer communication. Highlights of Chargebee include data analytics that monitor monthly revenue, churn rate, third-party SaaS integration (i.e. MailChimp, Shopify, SalesForce, etc.) and PCI DSS Level I compliance. Their plans start from $49 per month to $249 per month depending on the number of invoices expected. All plans offer free trials and there are no additional setup costs or monthly contracts.
Stripe
Stripe offers developer-friendly APIs that let business owners focus on their business products, rather than the management of said business. Stripe currently works with businesses in 18 countries and includes 100+ currencies. Business owners have the option to build trial periods for their customers in order to preview the service. With no monthly fees or refund costs, charges of 2.9 percent plus $0.30 are made to each successful transaction. Stripe automates billing, retries defaulted payments, integrates third-party apps and recalculates payments if customers decide to change their subscription plan.
Recurly

Recurly powers subscription billing for companies around the world. The Core Package costs $99 per month and Enterprise $299 per month, both with additional charges per transaction and 1.25 percent of total revenue. Business owners can bill their customers via online invoice for credit card payments, or send a traditional invoice for those who prefer to pay in cash or check at an extra cost. Their API makes it easy to integrate any existing applications. This platform features free customer support, automated customer communications and dunning management. Clients include Linkedin, LiveChat, twitch and Groupon.
Braintree

Founded in 2007, Braintree works through mobile apps and on websites. It accommodates all sizes of businesses, from small startups to large online retailers. The standard pricing is 2.9 percent plus $0.30 per transaction after your first $50K. Payments can be made in over 130 currencies, converting all funds with a one percent fee. For companies located in the US, Braintree accepts PayPal, Visa, MasterCard, American Express, Discover, JCB and Diner's Club. The platform also offers live customer support, prorated subscriptions and dunning management. Braintree is a PayPal company that is backed by many large companies, notably airbnb, UBER and StubHub.

Looking for more information on managing your company's subscription billing services? Check out the Business-Software.com blog for more helpful resources.
[Photo courtesy of Pixabay user jarmoluk.]