6 Ways Enterprise Service Management Can Unite an Organization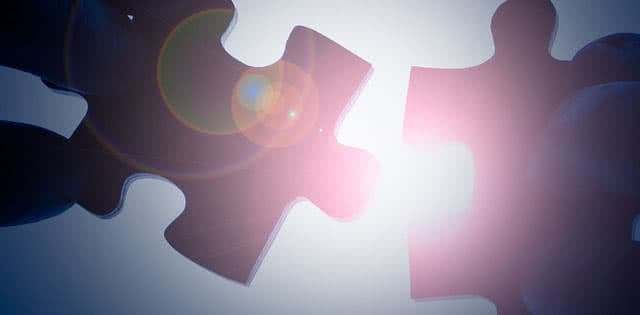 Every department in a company is an important component of the overall service provided to customers. Likewise, departments also provide inter-company services to each other. While software is often tailored toward departments that require it the most, such as IT, integrating all departments into an easy-to-use management system provides numerous benefits.

What Is Enterprise Service Management?
Enterprise service management is simply an expansion on the concept of IT service management. The main goal of enterprise service management is to standardize various components of IT service management so that they can be used across an organization, limiting the need for different systems in each department.
Enterprise service management integrates departments by facilitating faster, cheaper operations and aligning departments to others' needs. Here are six ways enterprise service management can centralize your company's departmental obligations and create a system that makes day-to-day processes smoother and more efficient.
1. A Unified System

As companies grow, different departments require different management systems. One department may simply use email communication to request and follow up on service requests, while another may use project management software. A good enterprise service management system unifies separate programs through one interface, making cross-departmental communication and liaising much simpler, with fewer hiccups.
2. Knowledge Base

A great enterprise service management solution includes a growing, updated knowledge base. When each department has a knowledge base, presented in a similar format and accessed through a similar channel, it facilitates quick and easy sharing of information. In the Google Age, people are used to having information at their fingertips, and a knowledge base delivers just that.
3. Enhance Accessibility for End Users

The right enterprise service management solution presents end users across the organization with one interface for all types of issues. On the back end, departments can set up their own workflows for resolving issues, routing requests to appropriate personnel or escalating urgent requests. These requests are automatically documented, can be assigned to the appropriate personnel and can be compiled into various types of organizational reports — resulting in fewer hoops, more organization and happier users.
4. Lowered Costs

When all departments use the same system, you eliminate the need to train employees on multiple types of software. Savings on goods and services can be realized with enterprise management as well. A system with a service catalog allows end users to request products or services from different parts of the organization, while specific workflows and approval processes ensure a streamlined fulfillment of those requests.
5. Centralized Website

When each department publishes its own page to inform end users of services or processes, sometimes the result can be confusion. However, with enterprise service management, your organization can create a centralized portal that an end user can access. With a centralized portal, there is less digging through pages to find information, and less time spent learning how to make a service request. This improves the experience for end users, resulting in greater adoption that drives self-service resolution.
6. Department-Specific Tool Integration

A great enterprise service management solution allows integration with department-specific tools, such as accounting or timekeeping software. The end user experience of accessing departmental services is unified through the enterprise service management interface, yet the system integrates with back-office processes seamlessly. The result is more efficient departmental workflows.
For years, companies have used different systems by department, but today tools exist to tie these processes together to deliver services to end users through a unified interface. Enterprise service management allows end users to access a range of services through a single portal, and to make requests in a unified manner, while each department customizes workflows behind the portal. Enterprise service management can ensure that all departments stay on the same page, working toward company goals and strategies.

Find more information on all of the leading IT management software solutions — from data backup to IT asset management — by visiting the IT management section of the Business-Software.com blog.
[Photo courtesy of Flickr user Ken Teegardin.]