Why and How to Use ITIL to Standardize Processes across the Enterprise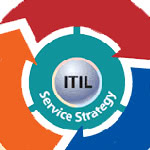 With the expansion of the ChangeGear platform to include fully customizable modules, SunView Software is helping companies integrate their line of business processes with the ITIL-based framework. The modules have customizable workflow to match existing processes outside of the IT Organization helping to better align the business through standardization of practices.
"ITIL is not just for the IT Organization any more" said John Prestridge, Vice President, Marketing and Products for SunView Software. "These customizable modules can be configured to meet any line of business process need. For example, the Facilities department has many recurring projects that would require a consistent approach," continues Prestridge. One such facilities focused process could be the expansion into a new space within an existing office. This would require many of the same activities performed for a similar recent expansion of another office.  By using an ITIL framework to build the workflow, it becomes consistently repeatable. It also can be more closely aligned with the regulatory reporting requirements most businesses face.
Another example of a Facilities process would be a company move. This is a huge endeavor and requires a full project plan. But many of the processes are consistent with previous moves or expansions. By building the workflow onto a fully customizable process workflow, you ensure consistent results. The facilities department can build in required approvals, automation of status notifications, regulatory reporting and more, directly into the workflow.
Another line of business that can benefit from an ITIL platform implementation is the HR Department. The standard new employee on-boarding, hiring, dismissal and auditing processes can be easily integrated into an ITIL-based framework. All of the HR processes require strict regulatory practices, a perfect match to ITIL. The process can be automated too. By building the processes in the ITIL framework, a new hire process can automatically alert the IT and facilities stakeholder of their required participation.
Any company with a PMO (Project Management Office) knows how strictly regimented the departmental processes are. The addition of the ITIL platform is a great addition to any PMO. The module is not designed to replace the Project Management software already in place, it is, however, ready to augment the current practices.
"The implementation of the ChangeGear ITIL platform into non-IT line of business processes within your enterprise will drive your process performance to the next level of maturity," concludes Prestridge.
Want more on IT management technology? Check out our head-to-head comparison of premier solutions in the Business-Software.com Top 10 IT Service Management Software report.