Does My Business Need Service Desk Software?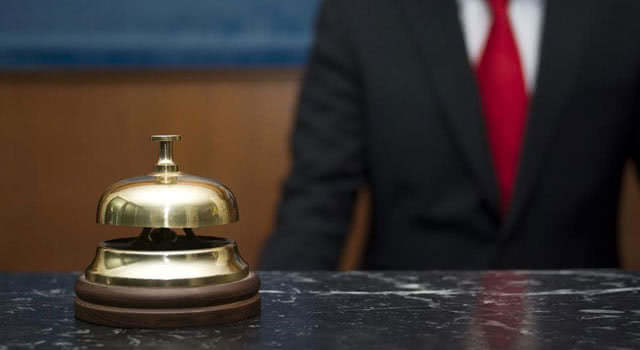 You think your business needs a service desk platform, but then you Google service desk and suddenly aren't so sure – help desk, service desk, IT help desk – what does it all mean? If that scenario rings true for you, stay tuned. In fewer than 850 words, I'm going to help you make sense of the murky IT services software industry.

Understanding the Benefits of a Service Desk (And How It Differs From a Help Desk)
For those who seek a support portal to manage internal or external service requests, a service or help desk will typically provide the greatest value. And, despite the general level of confusion around this topic, knowing which solution will be a better fit can be easy to discern.
Service Desk vs Help Desk
Key Help Desk Functions
Externally focused
For customers
Support services
Key Service Desk Functions
Internally focused
For employee end users
Help desk functions
IT asset management
On the most basic level, service desk software differs from a help desk both in whom it provides assistance for and what range of capabilities it offers. Help desk solutions are typically external-facing, providing support for customers and end-users. Alternatively, a service desk tends to be internally focused, offering assistance to employees in need of IT support. Service desk applications also extend beyond the realm of help desk software, with tools to monitor company IT assets, manage Service Level Agreements (SLAs) and address other key IT tasks.
IT help desk, for anyone wondering, functions in a similar manner to a service desk tool, focusing primarily on internal support and streamlining a variety of IT management services.
If you'd like a more detailed breakdown on the differences, check out this post on help desk versus service desk.

Must-Haves In a Service Desk Platform
Your company's particular service desk requirements may vary depending on business size, budget, capabilities and so on. However, virtually any service desk you evaluate should offer a number of essential features. Here are three must-have functions to keep in mind while shopping:
Full ITIL IT service management tools. The full ITIL (or IT Infrastructure Library) package of IT functions includes incident, request, change and problem management. Each of these assists with organizing, automating and streamlining service requests, all of which are invaluable to maintaining an efficient and coordinated service process.
Self-service portal. A self-service component provides your end users with access to a wealth of resources they can use to try resolving issues on their own. This feature typically includes a knowledge base, self-help services and the ability to chat with an admin.
Rules and workflows. Rules and workflow tools will ensure your service desk operates smoothly 24/7. Automation capabilities such as automatic routing and escalation rules help prioritize requests, while tools like SLA management uphold your service expectations.

Another common feature found in service desks is an asset management module, which can be valuable if your company oversees a considerable amount of IT assets. Asset management functionality tends to include asset inventory and monitoring, as well as assistance tools such as remote control and patch management.

Shopping the Service Desk Marketplace
Recognizing your need for a service desk is a great first step, but shopping around for the right solution comes with its share of challenges. Below, I cover a few of the many service desk solutions on market, with respect to certain capabilities and other common business software concerns.
If you seek service desk suggestions, you're in the right place! Here are some noteworthy picks if you're concerned about…
Pricing

Atlassian JIRA Service Desk offers the benefits of comprehensive SLA management and real-time performance reports at a price that's cost-effective and scalable for businesses of all sizes. With the on-demand or self-hosted solution starting at $20 monthly for 10 users, JIRA Service Desk is a standout option for smaller companies with less extensive IT service management requirements.
Full Functionality In the Cloud

CA Technologies Nimsoft Service Desk incorporates action-driven workflows and built-in ITIL best practices in its fully SaaS solution. The platform offers comprehensive IT service capabilities without the hassle of deploying and maintaining the software on premise.
Do-It-All IT Management

If your business is interested in a single product that addresses a handful of IT needs including service desk and asset management, the SysAid platform was made for you. This comprehensive IT management solution provides ticket management, the full ITIL package, asset management, a self-service portal and live chat, among other features.
Connecting Various IT Solutions

Looking for a platform with the capacity to connect a variety of IT management modules? TechExcel ServiceWise is a fully featured service desk solution that lets you centralize your IT service processes, and the vendor offers integrated ALM, CRM and add-on modules.

Ready to compare the leading service and help desk solutions on market? Download our Top 10 Help Desk Report to view side-by-side comparisons of key features and pricing options for the top help desk vendors. And stay tuned for our Top 10 Service Desk Report, which will be available for shortly.