7 Online Tools to Help You Land a Dream Job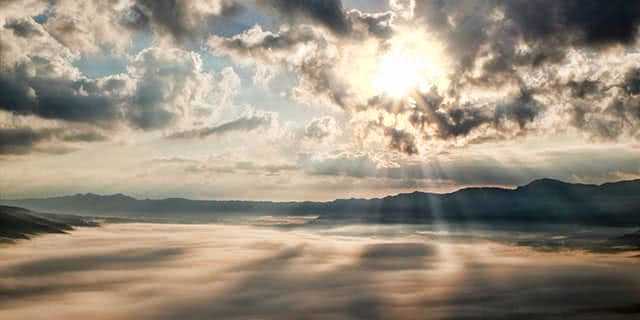 Jobseeking isn't easy. The average corporate job opening attracts 250 resumes, which means that if you want to land your dream job then you're going to face some tough competition. That's why you'll want to take advantage of every tool possible to help to secure an interview.
But with so many different tools on the web, it can be hard to tell where to start. That's why we've done the hard work for you and gathered seven of the best jobseeker tools on the internet.
You don't need to use all of these tools to get ahead, but each one has a lot of value to offer in specific circumstances. From perfecting your resume to preparing for interviews, there are many different steps to the recruitment process. These tools will help you get from start to finish.
1. Glassdoor
Some jobs seem good to begin with and then rapidly go bad. That's where Glassdoor comes in. The website allows people to anonymously provide feedback and ratings for their employers, which means you can see what real people actually think about the company that they work for.
Don't fall for the marketing speak and the recruitment videos — check Glassdoor to see whether your dream company is actually a nightmare.
2. Payscale
Landing a dream job is one thing, but being paid what you're worth is another. It's true that over 80% of people would take a pay cut in exchange for winning the job of their dreams, but there's no reason why you can't have a job you love and get paid for the privilege.
That's where Payscale comes in. The site uses big data and crowdsourcing to show people what similar professionals are being paid for similar jobs. That might sound complicated, but it's basically like Netflix — except instead of recommending films that people with similar tastes have liked, it tells what the fair salary is for the role you're applying for.
3. ProperResumes.com
This site is all about helping jobseekers find and secure the job of their dreams by giving useful tips on how to write a resume that's impossible for recruiters to ignore. It also offers professional resume writing services reviews, which is good news if you were thinking of hiring some help. If you're going to ask someone to work on your portfolio, you want to make sure you're getting value for money.
4. EKnowID
Thanks to the rise of the internet and social networking sites, almost everyone has some sort of digital footprint. That's why so many recruiters are taking the time to research candidates by putting their names into a search engine. EKnowID is designed to reverse that process, allowing you to research yourself and to see what employers will see. If you see something that you don't like, you can take steps to try to change it.
5. My Interview Simulator
It can be difficult to prepare for interviews because you never quite know what might be asked. That said, asking friends and family to carry out mock interviews is a good way to start, and My Interview Simulator will help you to take that to the next step by providing mock questions, audio prompts and text-based tips.
6. Google Alerts
If you've got a specific job in mind, then Google Alerts are perfect for staying abreast of new vacancies. Simply enter your email address and a variety of different search terms (such as "[company name] + jobs" or "[job title] + vacancies") and Google will let you know whenever a new webpage is created that matches those terms.
Better still, you can receive these alerts in real-time. How impressed will a recruiter be if you submit a tailored application to their job role within an hour of them posting it?
7. LinkedIn
This one's almost so obvious that it goes without saying. As the world's largest professional social networking site, LinkedIn offers everything from a virtual hub for your resume to the ability to apply for jobs and to send messages directly to recruiters
If you really want to land your dream job then you'll want to use some of LinkedIn's other functions. Write articles about your industry and join relevant discussion groups. Make your voice heard so that instead of going to recruiters, recruiters come to you.
Tools for Success
Finding the perfect job isn't easy, but help is at hand. By taking advantage of tools like these, you can dramatically improve the chances of success in the competitive job market. After all, over half of all workers in employment are also actively seeking or open to a new job, so you're not just competing against other jobseekers. You're competing against half of the workforce.
Luckily, by using tools like these to improve your approach to the employment search, you're set up for success. The rest is up to you. Good luck.
Photo courtesy of Pexels user Pixabay.