Abila Nonprofit Online: Your All-in-One Nonprofit Software Solution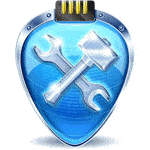 Welcome to Business-Software.com's Nonprofit Week special! Connect with us on Twitter or Facebook to continue the conversation and receive updates on other exclusive Business-Software.com series and events.
We're all looking to score more for less, whether it be double the food for half the price or to accomplish more work in less time. For nonprofit organizations (NPOs), it's tough to find a single software solution to solve a vast array of nonprofit-specific issues. While advanced integration capabilities allow multiple software programs to interact well together, there's something to be said for an all-in-one solution that can do it all—handle accounting, facilitate fundraising, and manage grants and donor relationships. While most nonprofit-specific software products are tailored to solve one or two of these issues, few cover the entire span of a nonprofit's needs.
Thankfully, Abila's Nonprofit Online can handle all of these problems and more. The cloud-based solution combines an entire suite of Abila products including Fund Accounting 100, Grant Management, Fundraising Online and Fundraising 50. The result is an all-in-one nonprofit software solution that provides end-to-end management of many nonprofit processes and workflows.
Grant Management
Many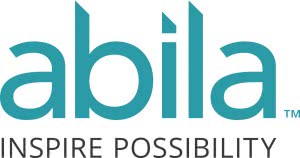 NPOs rely on grants to boost revenue and fund day-to-day operations and special events. Finding, applying and being awarded a grant is a complex, difficult process, and these grants are rarely handed over as a no-strings-attached award. Grants require a variety of stipulations to be met, including deadlines, usage rules, tax reporting and more. Since these stipulations vary based on the grant and its source (state, federal, private and more), it can become difficult to track deadlines and grant usage.
To manage grants throughout their lifecycles, Abila Nonprofit Online includes Grant Management, a solution that allows not-for-profit organizations to track current and potential grants and projects through one integrated system. Since researching and applying to grants is half the battle, Abila Nonprofit Online allows users to efficiently create grant applications. Users can also track and monitor grants throughout their lifecycles to ensure that all specifications and requirements are met hassle free.
Fund Accounting
A nonprofit has unique accounting needs that can't be met with traditional accounting solutions. For-profit companies often focus primarily on profitability; they must track the amount of money earned and where it came from. With nonprofit organizations, accountability is much more important, as nonprofits are required to keep track of how their money is spent, not just how it is earned. Since many funds are donated for a specific purpose, it's imperative that the accountant record how and where the funds are eventually used. This type of accounting is called fund accounting.
Abila's Fund Accounting 100, which is included as part of the Nonprofit Online all-in-one solution, helps create and manage budgets, transactions and reports. The solutions efficiently manage human capital management, payroll decisions and the most difficult fund accounting tasks. Using a nonprofit-specific accounting solution ensures you can both provide the level of transparency your donors and board members desire, and navigate tax season without any major hiccups.
Constituent Relationship Management (CRM)
Constituents are the lifeblood of any successful organization. These individuals can be board members, donors, volunteers or even employees—they are the individuals who make nonprofits function. Abila offers Fundraising 50 as a simple donor management system perfect for tracking and managing your NPO's constituents. Donor management tools include messaging based on specific constituent segments, the ability to drill down and uncover giving trends and giving potential, plus robust tools for tracking gifts, pledges and soft credits.
Abila's all-in-one software is an excellent option for nonprofits who want a single solution to cover a variety of nonprofit-specific issues that include traditional and fund accounting, grant management and constituency relationship management. The suite is deployed via SaaS subscription and hosted in the cloud, reducing up-front costs and eliminating the need for installed hardware. By choosing SaaS, you are automatically notified and your software is updated when state or federal tax codes change or maintenance is required.
Honorable Mention Integration

While an all-in-one solution provides endless ease and comprehensive functionality, sometimes one program just won't cut it. Our honorable mention goes to Blackbaud for offering a full suite of products to mix and match for the perfect integrated solution. With 30+ nonprofit solutions that offer general or industry-specific financials, donor management, accounting and more, Blackbaud offers a great build-your-own software suite of products that can be combined for an all-in-one feel.
Want more Nonprofit Software? Compare the best software in the industry through our blog posts and top 15 reports.