Agile BI: The Key to Increasing Business Intelligence Adoption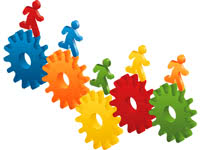 The business intelligence tools of yesterday were slow, expensive, difficult to use, and required long implementation times. Well…let's be honest – many of today's BI tools are still this way. It's amazing what some organizations will put up with when it comes to BI. Best-in-class organizations, however, are going after agile BI like never before. Agile BI enables "flexibility by accelerating the time it takes to deliver value with BI projects," according to TDWI. That's the formal definition, but what does agile BI look like in practice?
The concept of agile BI has made users more demanding in what they expect out of a BI solution. They want information in their hands faster so they can make decisions in a timely manner – that is, they want to make decisions based on today's data, not data that's 3 weeks old. They want simple, intuitive self-service BI tools that allow them to manipulate and analyze data themselves, without having to wait for IT. And they want BI that's implemented quickly so they see faster time-to-value.
So agile BI is about timely information, self-service analysis, and rapid implementation. But it's also the key to increasing BI adoption at your organization. Let's explore why.
Getting timely information in users' hands makes proactive decision-making possible
We perform our jobs better when we make smarter, faster decisions. Agile BI is a direct route to better performance because it facilitates self-service and speed. As these two elements are realized, the BI system becomes that much more important to users. Speed and self-service are two pathways to system acceptance.
Self-service BI empowers users to create dynamic reports on the fly using relevant, real-time information. This, in turn, creates greater efficiency in the decision-making process and provides competitive advantage. The Aberdeen Group's research report, Agile BI: Power to the People, revealed that best-in-class enterprises adopt self-service-enabled agile BI to guide daily decision-making and stay ahead of competitors. Rapid access to data in a simple, intuitive reporting solution makes them better able to respond to market changes. As for increasing adoption, self-service makes system acceptance virtually limitless. Entire departments – and any user with the desire – can easily pick up and learn a self-service tool, which by nature is designed with a steep learning curve and little training required.
As for speed, Gleanster's Deep Dive report on Simplicity in BI states, "Almost nothing matters more when it comes to business intelligence than speed. In fact, the ability to gain continuous, on-demand reporting ranks at the number one reason that Top Performers are migrating toward Agile BI in the first place." The need for speed is imperative when it comes to accessing and analyzing data. When users feel the level of control that comes with self-service – and the ability to lean on IT less – their BI tools become more and more critical to their daily work. But speed also relates to implementation time, which is another key to high adoption rates…
Speedy BI development leaves time for updates, changes, and ultimately, means delivering on users' requirements
Traditionally, business intelligence projects have been executed with a waterfall approach, where the development team completed the project in full and then rolled it out to the user base. This meant that they had to wait for months before even seeing the dashboards, scorecards and reports they had asked for, with no guarantee that they'd like the end result.
On the contrary, an agile approach to development means that a project is rolled out in increments, with the first iteration available within weeks. Users can prioritize requirements and see incremental development as the project is completed. Adjustments can be made easily along the way. Agile BI vendors involve users early in the process, ensuring that the final result delivers on their requirements – all in a very short time span. A BI project that meets users' needs is one that's guaranteed to be widely adopted.
Agile BI is gaining ground because it enables users to perform analysis quickly and independently with tools that are easy to learn, easy to use, and rapidly developed. IT departments struggling with BI system adoption would do well to consider agile BI vendors who want to create value for business users while freeing up IT's time. Agility is a necessary component for all businesses today, when empowering users to make better decisions is no longer a luxury, and where one decision can put you well ahead (or well behind) your competitors – so why should your BI solution be any different?
[This article was reprinted with permission from arcplan's Business Intelligence Blog]