Apple Quietly Introduces Cloud Music Service
In a quiet, distinctively un-Apple-like release, Apple has launched a cloud music service. The occasion was not marked with loud advertisements or Steve Jobs on stage, but only as a bullet point buried in a list of release notes for the MobileMe iDisk version 1.2 update.
The iDisk, a service similar to Google Docs or Microsoft, now allows users to "play audio from your iDisk while using another app." Though the update was available since early July, it took a blog post by Michael Robertson, MP3tunes CEO, to point out this nearly cloud-based music feature. It true that, as Michael Robertson writes, "this is not 'iTunes in the cloud' but it is definitely moving the Cupertino company in that direction." There is no way to import one's entire music library onto iDisk; music files explicitly go up one at a time, though things like Calendars, Contacts, and Bookmarks can be synced directly from OSX. There's no playlist option, or a way to organize the music.
However, this is certainly a step up that opponents should take note of. Google has been working on a cloud-based Google Music to compete with Apple music services, which is to launch later this year. A Chinese language website seems to be up already.
This also appears to be another challenge leveled at the music label industry. Robertson writes, "One company sure to be miffed at this new capability is Universal Music Group (UMG) the world's largest music company. They have told net companies who have inquired about offering personal cloud music services that backing up and downloading music files is OK with limitations, but streaming music files requires entering into a license and paying a per stream fee. Apple's service allows unlimited sharing (no username or password required) and now background streaming – all without a license from the record labels."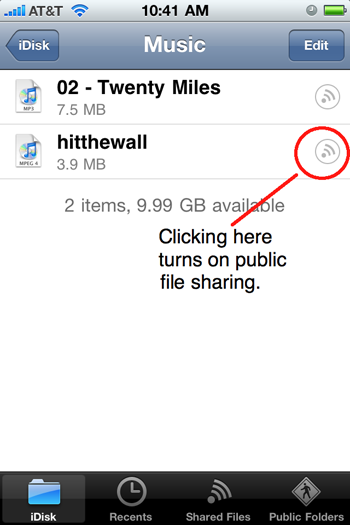 But perhaps Apple has already come to agreements with the major labels, as it did prior to the launch of the iTunes Music Store. This unceremonious release can be a field test of Apple cloud music to see how customers respond.
In the meantime, Apple users now have an online music storage system.
[Photo courtesy of which.]