Are CRM Solutions an Achilles' Heel for Organizations?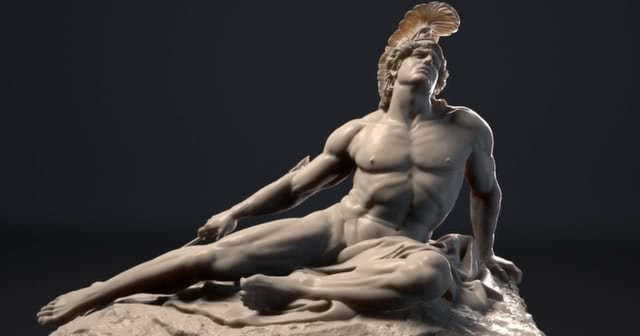 All of us understand and accept that a business can't survive in the absence of customers. Who's going to buy the products or utilize the services if there are no customers? This is the reason every customer is important for an organization.
With the growth of global markets and an increasing competition in every industry, companies have started realizing the importance of maintaining strong relationships with their customers. Globalization and change in customer preferences have presented new challenges to organizations. All this has forced companies to focus on customer relationship management.
In general, customer relationship management (CRM) understands that a customer is essential for any business. The success of a company depends on efficient management of relationships with customers. CRM emphasizes on building sustainable, close and long-term relationships with customers. Any business can't have a successful relationship with its customers unless it tries to understand and find out their expectations and requirements. Moreover, dynamic business environment has made it necessary for companies to build a competitive edge by providing outstanding services.
It can't be denied that CRM has become an effective tool that allows organizations to fulfill their business goals and survive despite tough competition. Customer relationship management is an interactive approach that facilitates one-to-one marketing or mass customization. The need to manage relationships with customers and widespread demand for a comprehensive customer management solution eventually led to the development of customer relationship management solutions.
The Who and Why of CRM Solutions
CRM software is a critical business tool. It acts as a repository of customer information that allows the employees of an organization to stay updated. The software is specifically useful at the time you need to deal with the complaints of customers. However, for a start-up or a small company, the software acts as a platform to forge new relationships. The system helps your employees keep a record of their everyday activities. An employee is able to access pending sales orders, opportunity list, products database and follow-ups at the click of a mouse.
The software for management of customer relationships is a one-stop solution for all the challenges of a business. CRM software is used even by small organizations for management of interactions with customers as well as potential sales. CRM systems give a boost to your business and help you track, manage as well as close new business deals. In addition, these software solutions enable efficient management of existing customer relationships.
Many companies have started seeking efficient customer relationship management service to understand the needs and requirements of their customers. Moreover, the deployment of CRM applications along with e-commerce and data warehousing applications facilitates the collection of information associated with products purchased by customers, the preferences of customers and solutions to the complaints of customers.
The objectives of implementing CRM solutions are:
Building profitable and long-term associations with specified customers.
Increasing proximity with customers at various touch points.
Maximizing the revenue of a company.
Streamlining various processes associated with customer relationship.
Enhancement of customer convenience and satisfaction.

The use or benefit of CRM applications is not limited to a specific business activity. The solutions can be used in different business units. These solutions enable an organization to adopt a customer-oriented approach in various aspects of its business.
CRM solutions can be implemented for various business activities like:
Marketing
Personnel management
Management of projects
Billing and finance

In the present scenario, many companies lack the awareness or resources that are required to keep up with customer care. Moreover, most of the global organizations have a lot of business processes that need to be managed. In such a situation, CRM outsourcing is an ideal solution. Often companies do not bother to think about customer care until it starts reflecting on their revenues or profits. In addition, the management of customers is not limited or confined to the satisfaction of customers. It involves everything that a company needs to market its products or services. Not only is an organization under constant pressure to retain its old customers, but it also needs to acquire new customers.
Organizations outsource the responsibilities of their customers to the companies engaged in providing customer relationship management services. In addition, the availability of specialized services for everything ranging from technical support to knowledge management makes companies look to outsourcing.  There are many benefits of outsourcing customer relationship management services. The most important benefit is cost. In case a company plans to takes its own CRM, then it would have to spend more money. However, an outsourced service allows a company to leverage on efficient, cost-effective and specialized services. So, why not take advantage of anything that is available without much effort?
If you're looking for more information on specific CRM solutions make sure to check out our exclusive Top 40 CRM Software report.