Artificial Intelligence in Procurement: Things You Need to Know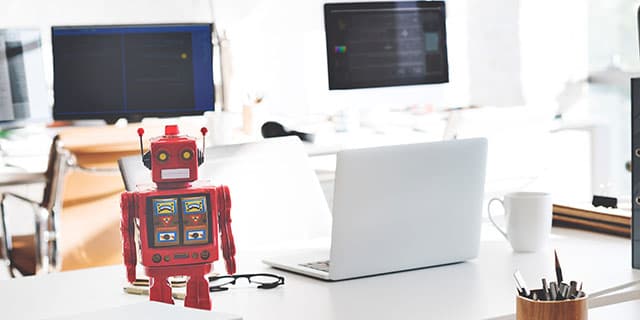 Artificial Intelligence (AI) has a broad range of potential advantages for business operations, especially procurement. Today, AI is creating a major impact on the industry by enhancing procurement effectiveness in contract analysis, spend analysis and more. Procurement professionals search for solutions that deploy AI to leverage big data, streamline procedures and improve the decision-making process. Furthermore, organizations are gaining new insights to adopt innovative analytic strategies and increase end-user experiences via recommendations and summaries on risk management, performance management, supplier assessments, etc.
Top Three Benefits of AI in the Procurement Industry
1) Time Saver – Professionals are often occupied by cleaning up data, which is a tedious task and takes a lot of time. AI simplifies this type of work, freeing up time that was previously invested in data analysis. This helps make teams more efficient. It can also monitor relevant data and send notifications and alerts immediately to all the procurement leaders. Furthermore, the organization benefits indirectly by making better decisions, providing a faster response to stakeholders and more.
2) Better Insight – Artificial Intelligence simplifies complex reporting that requires various input parameters. This brings reliability and pace into the reporting process, facilitating real-time visibility and insight into extravagant spend and policy compliance. It also assists in comparing prices, identifying the high-growth suppliers and more.
3) Cost Reduction for Procurement Reports – AI streamlines data integration and collection along with enhanced reporting which suggests follow-up actions. Its features include reports such as potential fraud, suspicious spending, pricing irregularities and more. Not to mention, Artificial Intelligence in procurement will generate all these reports at a very low cost.
Listed below are the various ways artificial intelligence is transforming the procurement industry and why it's important for your business.
Strategic Sourcing
Artificial Intelligence in procurement is not only about reducing cost, but also operating in a more efficient manner. Companies achieve this through the AI-powered applications, analyzing spend data before, after and during sourcing. Machine learning facilitates AI for producing demand breakdowns, easy cost component analysis, market analysis and more. When implemented properly, these practices substantially aid in analyzing the cost of doing business with any specific supplier.
Supply Management
Various organizations are improving supply services, assisted by new capabilities using AI. Procurement organizations can run the extensive reports on inventory turnover, which will aid them in forecasting stocks beforehand, and knowing overhead costs, instead of only looking at the purchase orders and invoices. Ultimately, the key advantage of machine learning is that it allows the system to extract appropriate data from the rest.
Managing Risks
With external data integration, AI marks any potential risks and threats that could be affecting the industry. Additionally, machine learning, along with predictive analysis, helps businesses to incorporate financial risk scores and expose trends. Analyzing whether spend is in danger turns out to be easier while assisting the departments to supervise the sources that are related to the risks in advance.
Managing Contracts
A commercial contract signifies all minute details and information regarding a company's legally obligated commitment. Collecting and maintaining contracts in a structured manner with a traditional approach can be quite challenging. Artificial intelligence can segregate these contracts effectively with the help of machine learning capabilities.
Automation Solves Bigger Challenges
Different challenges in procurement can be solved through artificial intelligence. The most difficult and labor-intensive works can be automated, which will, in turn, save energy and time. Furthermore, technologies such as machine learning, smart workflow and cognitive learning help make procurement cheaper, faster and more effective.
Procure-to-Pay Process
Entering and classifying data will be more accurate with the intelligent systems performing business deals. Today, many companies are already using artificial intelligence for categorizing spends. The most impressive part is AI tracks contract compliance in real-time, which is almost impossible for other out-of-date systems.
Make Procurement Smart and Nimble with Artificial Intelligence
Procurement leaders are turning to artificial intelligence for a smarter, more nimble and valuable resource that their teams need. The machine learning algorithms, using the procurement company's big data, read the user data and adapt to the workflows of the user. These algorithms also check for hidden insights and uncover the concealed sourcing and procurement opportunities that a human eye is unable to detect. Not to mention, speech recognition software allows users to connect effortlessly with the systems and make it work for them.
To Sum Up
Artificial intelligence is considered an ecosystem of interrelated smart technologies, making our personal as well as professional lives exciting, interesting and smoother. The present market place offering of the artificial intelligence procurement solution can make your team lead the organization to another level of excellence. It is best to grab this exceptional opportunity to extend the final output reach, not just simply deliver the results. Procurement professionals will benefit by automating the manual exhaustive processes and make more strategic decisions, resulting in a constructive outcome.
Photo courtesy of Pexels user rawpixel.com