Why Choose a Best-of-Breed Application Over an Integrated Software Suite?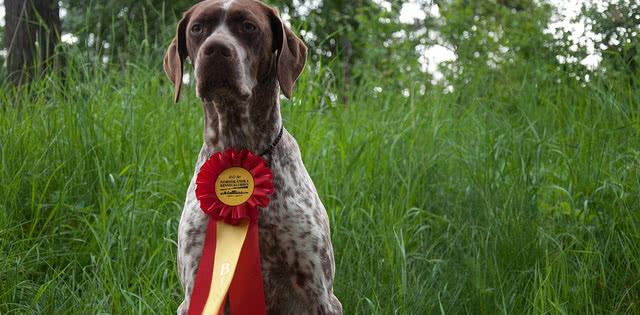 It used to be that the safe play was to purchase a complete, integrated business application suite from one of the major software players. But, with the advent of the cloud and the 'API Economy,' the rules have changed. The safe play is no longer selecting an application suite that is strong in one or two areas and weak in most others. The new safe play is betting on best-of-breed applications delivered through the cloud as Software-as-a-Service (SaaS) — and here's why.
1. Implementation Is Faster
Traditional integrated business application suites can take months — or even years — to implement. Meanwhile best-of-breed SaaS applications can improve business processes and productivity almost immediately. Why?
There are no servers or storage to purchase, and security systems and network infrastructure are only moderately impacted.
Only the business and operational processes of the specific organization or business function are affected by the change — not the entire company.
Data backup and recovery requirements are reduced (since the application and the data reside in the cloud).
Subscription-based pricing facilitates a phased implementation approach (by group or geography).
2. Latest Application Features and Functions Are Always Available
Users of business application suites often must wait — and pay — to get the latest features and functions. In SaaS applications, new features and functions are instantly available to everyone. Not only does this help companies to be more productive more quickly, it also minimizes downtime due to software maintenance or server upgrades.
3. Buyers Can Tap into the Vendor's Industry Knowledge
The companies that deliver best-of-breed solutions have extensive knowledge and experience in their chosen market or business functions. They've also helped hundreds of organizations to implement solutions that have increased work productivity and improved profitability. That means best-of-breed application suppliers can often help their customers uncover new ways to leverage their application to meet their business goals.
4. Greater Business Flexibility
Best-of-breed applications allow companies to integrate the capabilities they need, when they need them. Integrated business applications are often an all-or-nothing solution — yet a best-of-breed application can be plugged in as needed. This enables companies to more flexibly address their business requirements.
5. Reduced Risk
Because best-of-breed applications are modular, outages and possible software bugs are limited to a specific business or organizational function.  Additionally, the modular approach means that should a best-of-breed tool fail to meet business requirements, it can be replaced by another without significant business impact. Finally, because best-of-breed applications use APIs to integrate with other applications, problems are confined to users of that application module — and not every user, or every customer.
6. Increased System Reliability
Cloud-based best-of-breed systems use the latest in advanced, geographically dispersed hosting solutions, combined with state-of-the-art architectures that are designed to handle millions of transactions. The bottom line is that they're reliable. And because they reside in the cloud, best-of-breed applications don't require their customers to schedule server and storage maintenance windows, so system up-time is higher.
7. Companies Can Become More Competitive
In today's fast-moving global economy, it's important to move quickly to take advantage of a new market or business opportunity. Because best-of-breed applications can be implemented faster, and because they are often tuned for a specific market or function, companies can use them to capture market share quickly. The open APIs of these solutions also allow companies to add new features or functions, improve business processes and adapt the application in ways that will help them outstrip their competitors.
8. Processes Can Be Improved More Quickly
One of the best ways to increase employee productivity is through improved business processes. With best-of-breed solutions, process improvement doesn't have to impact the entire company (taking months or even years to assess and implement); process improvement can take place one organization or business function at a time. As a result, processes are improved quickly (in weeks) and incrementally, one step at a time.
Cloud-based best-of-breed solutions are the greatest and fastest way for companies to increase their staff's productivity and their business's profitability. Features specific to the business, in-depth vendor knowledge and the latest in scalable, web-based technology make these solutions the answer to today's highly competitive business setting. In fact, the way to play it safe in today's environment is to be original and design your business solution using cloud-based best-of-breed applications.
Looking for more expert advice on buying and selecting business software? Visit the Business-Software.com blog for tips from industry experts on purchasing, implementation, leading solutions, industry trends and more.
[Photo courtesy of Johan Michaëlsson.]