Big Data, BPM and User Experience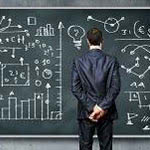 In a nutshell, big data is when data, structured or unstructured, compiled and accumulated by a company from various sources (i.e., smart meters, RFID, sensors, machine-to-machine transfer, social media, among others) gets so big that people are compelled to come up with more efficient solutions to properly manage it.
Big data, according to SAS.com, is beneficial to both businesses and society. More data means more accurate studies and analyses, which then results to better and more educated decision-making, reduced risks, greater operational efficiencies and considerable cost savings.
Small data is a thing of the past. From this point onward data is going to continue to grow in scale and magnitude. With the emergence of faster processors, cloud computing and more affordable storage, the road block most businesses are left to tackle is how to sift through big chunks of data to determine what's pertinent to their operations and what to consequently do with this data through analytics.
BPM and Big Data
From tying new and legacy systems together, eliminating operational siloes across departments within an enterprise, and creating a unified management dashboard for faster and more intelligent reporting and process analysis, business process management (BPM) has evolved to become a platform to create other applications, the intent being to ensure that users learn new software in a familiar environment.
The core aim of BPM is to revolutionize the way people think about doing business and continually boost efficiency in operations.
Types of Unstructured Data
Captured Data: Passively collected data on user behavior. Search terms used, GPS coordinate updates on mobile apps, hashtags used, etc.
User-generated Data: Material actively created by users. Authored videos, images, collaborative project files, social media posts and blog entries, etc.
(Via Forbes.com)
Sound decisions are derived from data–not just any kind of data, but the right set of data. That data set can come from anywhere. In most companies, you have employee records from HR, invoices and receipts from Finance, bug reports and system maintenance requests from IT Help Desk, PR campaigns and other related materials from Sales and Marketing–the list can go on and on.
BPM systems are then used to extract pertinent data from various application sources, processed for accuracy, approved for storage in a central repository system, and finally, analyzed and used to generate reports, and determine the strengths and weaknesses of the business model.
Through this processed data, you come up with a more accurate revenue prediction model, better system for determining best practices and areas for improvement, to name a few – enhanced operational efficiency, in other words.
BPM and User Experience
While BPM's end goal is continuous business process innovation through relevant data and analytics, keep in mind that user experience shouldn't be left in the sidelines. BPM isn't just about process, it's also about taking into consideration the issues process participants are likely to encounter in executing their tasks.
At the end of the day, user experience, especially if users make up a good chunk of your processes, is what will make or break the future of your newly implemented BPM system.
Garbage in, garbage out, right?
Learn more about business processe management software by downloading our free Top 10 Business Process Management report, or browse top BPM solutions on our BI resource center page.