Birth of a B&B: My Mom vs Hospitality Software Part One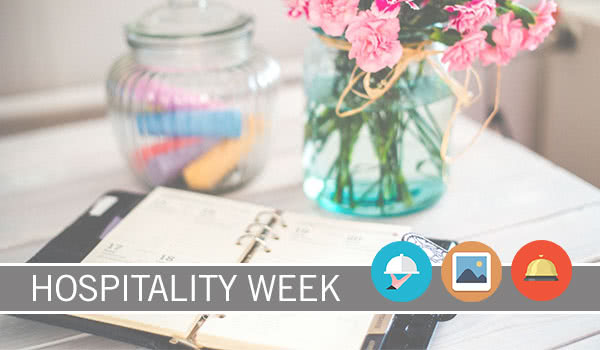 First, the backstory:
My mom retired a little over a year ago, an event that most would assume to be the beginning of a well-earned and readily-welcomed period of rest and relaxation.
But most don't know my mother.
When my brother left for college, I was already four years outside of the family home, and my mom, in the pursuit of finding something new to do (and to take up space no longer shared with teenagers) dabbled in a multitude of hobbies. There was the Thanksgiving where I came home to piles of crocheted rugs made from GoodWill bedsheets, the spring where the spare bedrooms were assigned themes and matching color pallets and my personal favorite, the summer of terrariums. Dozens of terrariums. Literally multiple dozens of terrariums.
However, the gift of retirement is not wasted on my mother; she's definitely using her 'you don't need to work anymore' time to figure out how to spend it working. After thoughtful assessment of the things she likes to do, why she likes to do them and what brand of work matches her natural proclivities, she came to the realization that she'd like to own and operate a Bed and Breakfast.
Now, I don't know if you've ever had the opportunity to help a parent achieve a dream, but it's a pretty awesome experience. Beyond the minor role-reversal and the 'returning years of favors' feeling, there's also the knowledge that you're helping someone you care about take serious steps towards realizing a goal.
I haven't done any of that, but what I have done is what I do best (read: 'often') – research. And thus a three-part Business-Software.com exclusive series was born: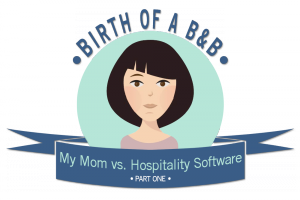 My mom is not one of those people who doesn't trust technology and wants to do everything by hand, a fact that makes my contribution easier since I don't have to spend time convincing her that robots are not going to steal her thoughts and sell them to the government if she starts a Gmail account. Instead, I can jump straight into helping her explore the world of hospitality software and all the myriad ways it can help turn a house into a (temporary) home (for profit).
Part One: Staying Booked and Keeping Clean
The decision to open a B&B might start with the simple idea that you love to host and would love it even more if you got paid to do it, but that's where the 'simple' part ends. You have beds and a kitchen, and you want to share that with strangers. Now you need to figure out how to let strangers take you up on that offer and, ideally, not regret their decision to do so.
Which brings me to the first two vitally important aspects of hospitality management software and the topics for Part 1 of this series: Internet Booking Engines and Housekeeping and Maintenance Management.
Internet Booking Engines
The beauty of an internet booking engine (IBE) is that it can do a lot of the work for you while reducing the chance of human error. Utilizing an IBE allows you to not only present potential guests with an accurate and up-to-date listing of available rooms, but it can also update your calendar as well, letting you know when a room has been booked and is no longer vacant.
On top of that, internet booking engines like Discoveroom allows people to make reservations even when you aren't available to handle them personally. IBEs never sleep and they never step out of the office, so you don't have to worry about losing a potential customer because they had to wait on hold or didn't care to leave a message. A customer can go from browsing rooms to entering credit card information all while you are out running errands or tending to current guests.
Housekeeping and Maintenance Management
This is the point where I ask you to listen with an open mind (I'm talking to you, Mother). By nature, B&Bs are small; that's a large portion of their charm. Because of this, you may think hiring a housekeeping service is a bit beyond your needs, and that might very well be true. Whether or not you need to hire people to clean and do laundry (which there will be plenty of) depends entirely on the size of your house and how often you welcome guests. But let me ask you this: do you handle your own landscaping as well?
The answer really could be yes; I don't know what you're capable of.
Many hospitality entrepreneurs find that running a successful and efficient B&B involves a lot of moving parts, and being able to streamline the process can make a huge difference. While you may not be creating and dispersing a shift schedule to a fleet of uniformed housekeeping staff, keeping track of who you've hired in the past, what services they rendered and how much they charged can help make future scheduling easier. Housekeeping and Maintenance Management tools like ManagerPlus can tell you when it's time to shampoo the carpets again or remind you to schedule someone to trim back the hedges next week — taking one more thing off your mind.
And there you go, Part One is over. However, there are still several bases to cover when it comes to running your own B&B, and this is only the first stop. Come back tomorrow for Part Two where we dive into the riveting world of—
Reporting, Accounting and Billing
But if you can't contain your excitement for one more moment, download our report on the Top 10 Hospitality Management Software and read up on the leaders of the segment
Photo courtesy of Pexels user kaboompics.com.
People vector designed by Freepik