Boosting Efficiency and Effectiveness with Business Management Software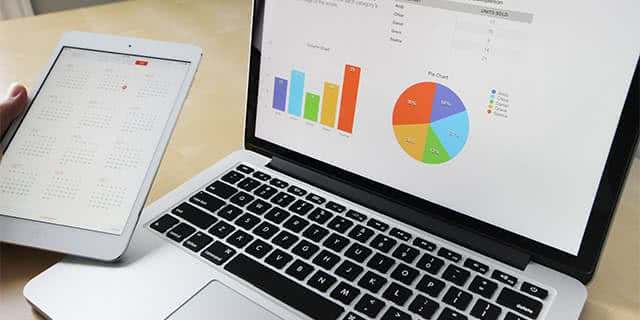 Every business sells either products or services to their customers. No matter the type of sale though, more sales equals more profits. That's kind of the point, right? But, the more sales and customers a business receives, the more challenging it becomes to manage.
A business management system is an effective method for recording and managing all your sales activity. It allows you to compile the sales results into spreadsheets and other collective documents. Based on the analytical information gathered, executive leaders can form new strategies or modify existing ones to deliver better products or services to their targeted customer base.
There are certain advantages gained by businesses that adopt quality business management software. Here are at least six of those advantages:
Better Communication
Miscommunication is a common problem in many organizations. In fact, small businesses reportedly lose thousands of dollars each year due to miscommunication in the workplace.
A quality management system can help you identify the areas of your organization where miscommunication is occurring. Once you identify these issues, you can work to address them, reducing or eliminating these communication errors.
Satisfied Customers
Every business wants to know they've done right by their customers. A business management system helps determine whether your customers are happy with the products or services they have purchased. There may be times when a customer is not happy with a specific product or service. In this instance, you'll want to have a quality customer service team ready to address their concerns.
This information will quickly become invaluable to your organization. It will help you create better products or services in the future that meet your customer's needs. Then you will be able to keep your customers satisfied so that they'll remain loyal to your company. Meanwhile, the word-of-mouth about the quality of your products and services will deliver new customers, which means more profit.
Easily Accessible Data
All the information pertaining to the activities of your company can be tracked and stored in one system. This makes it easy to manage the information, allowing you to retrieve it from a single centralized database. The types of information that users track could include events, projects, sales activity, customer inquiries and other financial data.
Business management software also includes special tools that allow you to implement administrative measures and processes. These include tools such as budgeting, time billing, team management and customer relationship management.
Visual Reports
Sifting through data is tedious, but business management software offers a solution. To quickly review analytical information about your company, you can turn compiled data into a visual report. These reports could come in the form of charts, graphs, and other infographics.
Someone will be able to look at the report for just a few seconds and retrieve the information they need. For example, management can increase productivity in the workplace by quickly tracking the time it takes individuals and teams to complete various tasks.
Enhanced Training and Quality
You can even train your existing management team how to utilize the power of the business management system. Some times, managers from different levels of the organization might not be as efficient in their managing practices as others.
Once you train them on how to use the software, they will all become better managers in their respective departments. This helps you increase the quality of the productivity within all areas of the company at the same time.
Cost Control
Along with better productivity, business management software can help you control your costs, too. A business management system tracks all your company's expenses, and the time it takes your employees to complete specific tasks.
If you find that you're paying too much money due to wasted time or needless expenses, you can easily decide where to make improvements in certain areas. Furthermore, you are simplifying the billing and invoicing on all projects and other work done for your company. This means that you don't have to pay employees to perform extensive billing and invoicing duties.
With all these advantages and more, it is easy to see why any good business needs a strong management system. Your company can only get more efficient, and more efficiency equals more profit.
Photo courtesy of Pexels user Pixabay