The Business Analyst - A Missing Link to ERP Success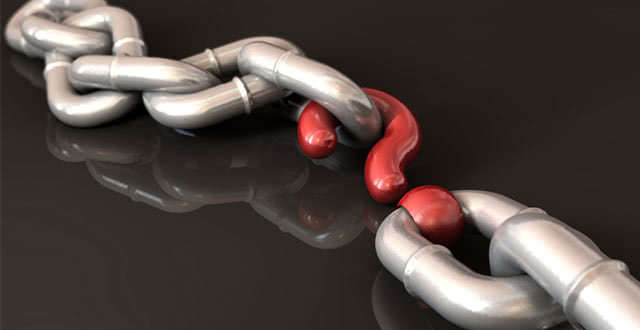 The term "business analysis" is frequently misunderstood, but can spell the difference between ERP project success and failure. It is often the missing link between what users think they need in the new system versus what the business truly requires.
Without credible knowledge workers (business analysts), the risk is that system requirements are shaped solely by current operating paradigms, user whims, and the departmental silos. When this occurs, you are automating the mess you already have. Also, sometimes we need to find creative ways to work around major software limitations.
The business analysis skill set is not necessarily a separate project team role, though it could be. In any case, it is best if employees assigned to each application area of the team have business analysis skills.
In addition, business analysis is a higher level skill than application consulting. A consultant can understand a software package, but might have very limited business analysis abilities. This can be due to lack of industry experience or a primary focus on "adjusting" the client's business processes to "fit" the software package. Often, the result is the new processes are no better than the old, or perhaps worse.
Therefore, look for consultants with not only good software knowledge, but also strong business analysis skills. You also need to develop the skill internally. Why? Consultants will never understand the subtleties of the business as well as employees. This should come as no surprise since employees perform the processes and deal with the problems every day. Finally, when consultants first walk in the door, they know little about your business.
What is a Real Business Analyst?
A business analyst is the catalyst in developing solutions, many of which have little or nothing to do with software. This means redesigning workflows, policies, procedures, employee responsibilities, and performance measurements.
The business analyst is collaborative, and works with management at all levels of the organization, and with users across organizational boundaries. The role is to understand the current business processes; learn the details of the software capabilities; gather and interpret user needs; question practices; identify problems and opportunities; propose alternatives; and build consensus on the solutions that make sense for employees and the company.
Foundational Skills Required
The raw foundational skills to become a business analyst include being: a quick learner, detail oriented (yet can see the bigger picture), a logical "process / systems" thinker, a problem solver, a team player, clear communicator, and an advocate of positive change (not just any change).
People with these abilities are not standing on every street corner, but we need only a few with the talent to develop. It is worth noting that those with the foundational skills quickly become comfortable working on an ERP project. This type of work is right up their alley.
In addition, depending on the project role, each team member requires a different level of business analysis skills. Beyond the application consultant (internal or from the outside), a good skill set is expected from anyone in a functional analyst (user representatives) role. Any business analysis ability the IT group brings to the project is also very beneficial. The project manager should also have the skill to a certain degree.
Additional education and training are helpful to develop business analysts. This includes ERP concepts and principles, accepted business practices, problem analysis, and tools such as process mapping or others from continuous improvement disciplines.
Do not limit the perspective in the search for a business analyst. In-house candidates could come from any department. One of the best business analysts I helped develop came straight from the sales department, of all places! Where they come from does not matter. Over time, the right person can adapt to any business process, new challenges, and shed any departmental focus.
Want more on ERP software? Browse additional blog posts, product reviews and the top 20 report using Business-Software.com's ERP software resource page.