Using BuzzStream for Link Building, CRM and Project Management Tasks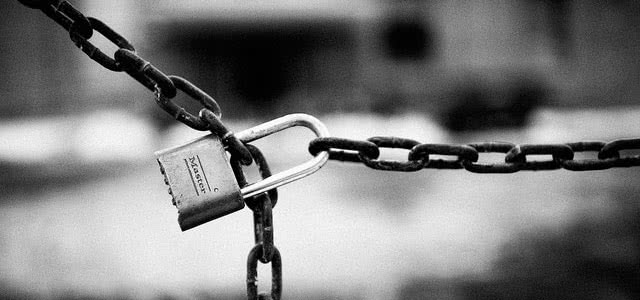 BuzzStream is best known as a digital marketing and link building software. Used to track link opportunities, social marketing efforts and other digital outreach endeavors, BuzzStream is a godsend to digital marketers everywhere. While it is certainly effective for these types of efforts, its application goes far beyond digital outreach. With business relationships becoming more digital with each passing year, effective communication management across a variety of channels is vital to a business' success.

The Traditional Uses of BuzzStream
Although its applications far exceed its intended use as a digital marketing tool,

there is no denying that at its core the software is best served for this function. If you are at all interested in a link building or digital outreach campaign of any size, BuzzStream is a convenient way to supplement and track your efforts.
The first step in any campaign is to find relevant sites to reach out to; BuzzStream allows you to find these sites with ease and input them into the program for tracking and bulk outreach. You can input sites in a number of ways — manually, bulk-import from a CSV or as a list of URLs, or site by site with the impressive Buzz bar browser extension.
Where the real power of the site-finding tools comes into play is with the link prospecting tool, which scrapes the top Google results for specific key phrases and provides you with a fresh list each week. The software is extremely efficient at many tasks, including:
Assisting you in the organization of your data
Segmenting data by project, as well as tracking relationships via the people tab and websites in the website tab
Searching for contact info and scraping your target page to automatically identify newly made links
Offering template-based bulk emails to save time if you're used to manual outreach efforts
While these features are all very impressive, there are many aspects of the software that are often overlooked.

BuzzStream as a CRM
The very features that make BuzzStream an effective link building tool also lend themselves nicely to customer relationship management. Within the interface you have the ability to divide your efforts into different projects, add a number of contacts to each and track relationships as well as any notes or interactions you may have with customers.
The segmentation and relationship tracking capabilities provide the core tenets of an effective CRM Platform. Add in the fact that BuzzStream can connect to multiple email addresses and social media channels,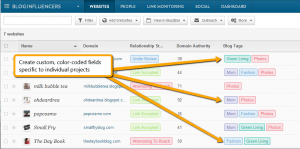 as well as aggregate all of your responses into a common inbox, and suddenly your communications are that much easier. This is a particularly useful function when you have multiple agents working on the account and need to track your collective efforts. The software will also track any outreach sent via your email client, assuming you have the email connected to your BuzzStream account.
Though there are many metrics associated with link building that you may find irrelevant, you can easily filter out such information and customize your dashboard to show only the information that is pertinent to your campaign. This will likely include fields such as name, relationship stage, tags, notes and modified date.

BuzzStream as a Project Management Tool
If you are managing any sort of mass outreach campaign, you can use BuzzStream to better monitor those efforts. While it is geared more toward website outreach, there are several scenarios where BuzzStream can be effective as a project management tool.
Let's say you are conducting a mass email marketing campaign. You are sending a very similar email to all of your potential customers, but you want to personalize them with the customer's name, a specific offer based on their purchase history or some other distinguishing factor. BuzzStream allows you to create effective email templates for specific outreach efforts. Within those emails, you can add custom fields such as names and locations that allow you to add a personal touch to your otherwise cookie-cutter communications.
Another added bonus of BuzzStream is that it allows you to track the effectiveness of your efforts. It will track each reply that you receive and give you an average success rate for each of your email templates. This may not have as much impact if your end goal is a purchase or other customer-based action, but if you want responses, BuzzStream has a great tracking function.
If you want to track open rates for your emails, you may need to utilize email add-ons like Yesware or Sidekick. You can set your BuzzStream software to automatically remind you to follow up after a set period of time, or even set tasks for other related efforts and assign them to specific individuals on your team. The aggregate of all these tools makes for a very effective project management interface.

Bringing It All Back
While BuzzStream might not be the best tool for everybody, it does have some impressive capabilities that can not only improve your digital marketing, but also your public relations, community outreach efforts and relationship management. If you find yourself doing one or more of these activities already, think outside of the box about how BuzzStream could streamline your efforts. I personally have found it to be an extremely effective relationship building tool in finding and maintaining strategic partnerships, and I think you could find the same holds true for your business.
Looking for more advice from industry experts on top-rated marketing tools? Browse all of our content on marketing software, best practices, adoption techniques, industry trends and beyond in our Marketing Software Research Center. You can also peruse more exclusive Business-Software.com content by checking out our blog homepage.

[Photo courtesy of Flickr user Dustin Gaffke.]