BYOD – The Greater Challenge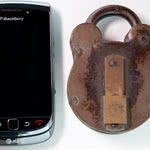 While the security issues surrounding cloud computing have garnered much attention in recent years, many companies have fallen victim to dangers of the Bring Your Own Device (BYOD) trend they adopted more readily. Oddly enough, adopting BYOD means vicarious integration of cloud computing, though BYOD is where security fails rather than the cloud vendors themselves. According to an August 2012 Trend Micro study, "Security breaches have been experienced by nearly half of all companies that allow BYOD and immediate changes to security protocols typically follows such breaches, with data access right restrictions (45 percent) or security software installation (42.9 percent) being the most frequent responses. Few shut down BYOD altogether following a breach."
Prevalence and Growth
According to a Dell KACE study, 87 percent of business executives say they allow their employees to use a personal device for job-related tasks. On a global scale, according to Juniper research, the number of mobile devices used in corporate environments is expected to go from 150 million in 2012 to 350 million in 2014. After all, smart phones and tablets are certainly hitting their stride in sales and consumers are becoming increasingly savvy on their many uses, including in their business setting.
Benefits
The most commonly cited benefit to encouraging or allowing BYOD is that it increases the productivity of employees by allowing them to work where they like, using the applications they like on a device they are already familiar with.
Some also note that employees who utilize BYOD essentially put in a significantly higher number of work hours on their own time
Employees are paying for the hardware on their own which saves the company money.
Employees usually upgrade to the latest cutting-edge hardware on a more frequent basis than does the business as a whole.

For the CEO, this equates to a serious competitive edge and so it is safe to say BYOD is not just the flavor of the month. On the other hand, IT managers are left to deal with the complications.
Problems
Security Breaches – if employees can access company data on a laptop, mobile phone, or tablet, the information can easily fall into the wrong hands.
Scalability of the Network and Application Management – with BYOD comes an influx of the myriad applications employees will want to use, some of which may be demanding on hardware. Also, integration of applications with compatibility issues becomes a factor.
Use of a variety of Operating Systems – as the popularity of the iPhone and iPad has increased, so has the demand for support of Apple's Mac OS X, which means there is a demand for support there as well.

With these issues in mind, IT managers are well advised to plan on ways to tackle these issues in the coming years, which means they have to be ahead of the game in terms of BYOD policy.
Policy Solutions
Service Catalogue – a service catalogue helps IT manage applications that BYOD brings into the network environment by offering a list of approved applications, which means IT gets to evaluate the security and hardware demands of the applications.
Mobile Application Management (MAM) – this type of software or service enables IT to control application deployment, procurement/development, security, access, configuration, and removal.
Virtual Phones – software such as that created by Red Bend can be used to create a second (virtual) phone that runs on the hardware of a single device. The enterprise using the software is given complete control to manage this part of the device.
Mobile Security Software – a multitude of companies offer mobile security software and with the recent focus of attention BYOD vulnerabilities, the variety of options will likely expand over the next few years.

Whatever approach you take to safely and effectively implement BYOD, remember that the goal is to strike the right balance between accommodation of employees and IT management. If policy is too restrictive, employees won't use BYOD and the benefit is lost. If policy is too lenient, the losses incurred by security breaches and an overwhelmed IT department can outweigh any possible benefit.
Ready to browse software to help secure a BYOD workforce? Download our free Top 10 Mobile Device Management software report to compare the key features, deployment options and pricing of leading MDM solutions.