Cautionary Tales and Tips to Avoid CRM Implementation Failure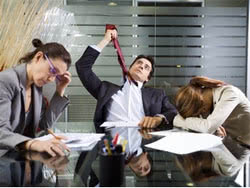 If you run any kind of business, chances are that you have customer relationships to manage. Customer Relationship Management systems are designed to help organizations improve the way they interact with customers and prospects by organizing and automating customer-related processes, including sales, marketing, and customer service activities. With a CRM solution in place, organizations can improve the sales, marketing, and customer service life cycle, resulting in increased revenue and better customer relations.
Case Study in CRM Implementation Failure: Cigna Corporation
Cigna Corporation is one of the largest health insurance companies in the United States. In 2002, Cigna undertook a $1 billion initiative to overhaul their technology infrastructure and implement a CRM system. The impetus behind the initiative was to improve enrollment, eligibility, and claims processing with integrated processes and systems. With such systems in place, Cigna would hypothetically be able to process medical claims more quickly and efficiently, while also providing their customer service agents with a unified view of Cigna members.
Such changes would require integrating back-end processes with the CRM applications on the front end, as well as implementing new processes to accommodate the new enrollment, eligibility, and claims procedures that Cigna wanted to implement. This, in turn, would necessitate training staff on how these new processes would work and a revamp of customer service procedures to complement the new systems being put in place.
Though the Chief Information Officer for Cigna, Andrea Anania, carefully monitored the progress of the Cigna CRM implementation project, problems sprang up almost immediately. A mass migration to the new infrastructure was carried out, which resulted in Cigna members being unable to access information about their coverage, which then led to an inundation of customer inquiries that the customer service department was unprepared and unable to respond to.
As a result, membership dropped from 13.3 million to 12.5 million with Cigna suffering a net loss of $398 million in revenue.
Lessons Learned
Cigna rushed too quickly to migrate to new infrastructure and CRM applications. Cigna also underestimated the cost of the CRM project and overestimated how quickly they could go live with the new system and applications.
Moving forward, Cigna slowed their migration and performed a more thorough examination of their processes, systems, and staff to better understand how their new applications could be best utilized once implemented.
In the end, Cigna was able to improve the efficiency of their claim processing and billing procedures, and also streamlined their customer service and sales force management processes with the new CRM applications. But, a poorly planned CRM implementation project still cost them $1 billion and tarnished their financial performance and reputation.
Obstacles to CRM Implementation Success
As evidenced by Cigna's experience, a CRM implementation project is no easy endeavor. Though implementing a CRM system can provide organizations with increased visibility into customer-related activities and improved accuracy in reporting and forecasting, benefits like these cannot be achieved if the CRM implementation project goes wrong. According to a study conducted by Forrester in 2009, 47% of CRM projects fail. What are some of the reasons that could cause a failure in CRM implementation?
Complex Software
Poor Usability
Poor Planning
To ensure successful CRM implementation, organizations should choose a CRM system that will be easy to learn and use. A CRM system that is clunky and un-intuitive will be met with resistance by its users, decreasing the chances that the solution will be adopted by the people and departments that would be best served by such a system.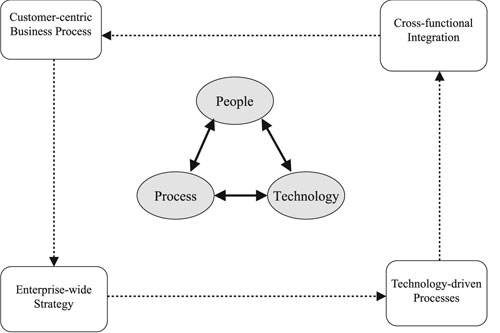 Due diligence must also be undertaken in the planning and strategy phases for choosing, selecting, and implementing a CRM system. Organizations should discuss and map out which processes the CRM system will touch and how it could improve those processes. All the stakeholders who will be affected by the implementation and use of the CRM system should be involved in all stages to ensure that their requirements have been determined and will be met by whatever solution is chosen. Training processes should also be discussed so that users will know how to best leverage the CRM solution for their needs. Lastly, realistic goals should be set to measure the success of the CRM implementation project.
Looking for additional information on the leading CRM software? Browse product reviews, blog posts and premium content on the CRM resource center page. To compare top CRM solutions, download one of our seven free Top CRM Software reports.