The Top Free CRM Solutions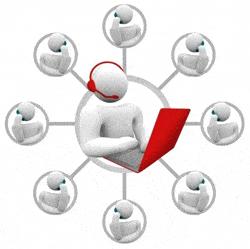 As you begin exploring your options for free CRM, there are a few things you should know up front. First off, if you're looking for a totally free, out-of-the-box, fully-featured, enterprise class CRM system, you're out of luck. Such a product does not exist.
Second, the term "free" is relative. In some cases, like that of open source CRM software, you can download the software free of charge, but then you'll need to deploy it yourself and host it on your own infrastructure. And then there are the "freemium" products—great if you're a small business with only a few contacts to manage, but inadequate if you need lots of storage space and broad functionality.

So check out the list below and see what, if anything, meets your needs. The upside is that if you can't make free CRM work for your business, you can find a solid solution for as little as $12 to $15/user/month (see
Nimble
,
vtiger
, and
Zoho
for starters). Without further ado, here are some of the top free CRM solutions available today.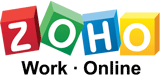 Perhaps the premier freemium service available, Zoho CRM is a SaaS solution used by 25,000 organizations across all industries. The Free Edition of Zoho CRM provides up to three users with a basic feature set that includes sales force automation, marketing automation, and customer support. Zoho CRM Mobile Edition and another add-ons are available for low monthly rates. If you love Zoho, but can't hack it on the Free Edition, you can upgrade to Professional for $12/user/month.

At the top of the food chain for open-source CRM you'll find SugarCRM. The Cupertino company offers CRM packages that range from $30/user/month for Sugar Pro to $100/user/month for Sugar Ultimate. Thrifty shoppers can download SugarCRM Community Edition for free and take advantage of the highly customizable and flexible solution. SugarCRM's 30,000-strong developer network is an unrivaled source of support and innovation in the CRM market. The only complication of CE is that businesses need to deploy and host the software themselves.

Another freemium option, U.K.-based Capsule is an elegant hosted solution for managing your contacts and sales pipeline. A clean, minimalist design and broad feature set make Capsule a worthy competitor for your attention. The Free Edition supports up to 2 users, with 10MB of storage, 250 contacts, and unlimited opportunities and cases. The Professional Edition offers expanded capacity and integration options for the magic number of $12/user/month.

Free CRM is only free if you require a basic set of features like sales force automation, lead management, and task management, and don't have extensive storage requirements. If you'd like support, syncing, e-mail campaigns, and additional storage, it will run you between $14.95 and $39.95/user/month.

Fat Free CRM is another open source CRM platform. You can download it for free, install it, and customize it to your heart's content, which could make it a good fit if you feel like your business doesn't fit the standard, out-of-the-box model of many other solutions. Fat Free does everything you'd expect out of a CRM solution. The primary downside, particularly for those who don't fancy themselves tech-savvy, is that the installation is a bit complicated.

Another simple and aesthetic CRM option is Base by Future Simple. The basic (free) version provides unlimited contacts and management of 150 deals. A mobile app makes Base a good option for users who are on the go. If you need to expand, Base offers paid plans starting at $15/user/month.
Do you have experience with a free CRM product that you think our audience should know about? Tell us about it in the comments. For more content on leading CRM solutions, including an overview of pricing and key features, check out our free downloadable report of the leading CRM solutions.