5 Alternatives to Microsoft Dynamics CRM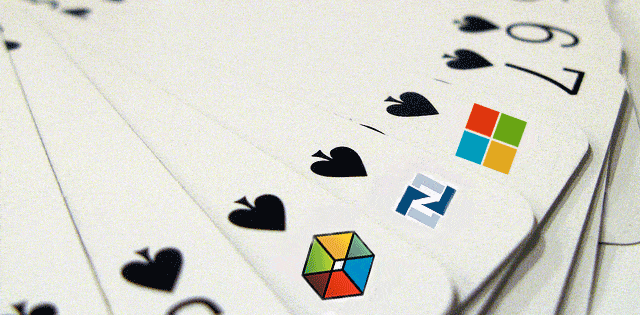 Working with Microsoft Dynamics is a lot like dining at your local go-to restaurant: it adequately satisfies your cravings, but you can't help but wonder if there might be a better alternative out there.
When it comes to choosing a Customer Relationship Management (CRM) platform, familiarity or loyalty to a brand should not be a factor in your decision — just because a platform has a recognizable name doesn't automatically mean it's a good fit for your company's needs. Microsoft Dynamics CRM may perform well for most business types, but cost of entry and complex customization options can lead users to wonder if a more optimal solution is out there.

A Corporate Juggernaut
Although Dynamics

has a highly customizable user interface that integrates easily with Microsoft Office, it is not without fault. As CRM solutions go, Dynamics is not the most cost-effective and can be cumbersome to use with any other programs beside Microsoft Office. Customization can also offer too much complexity for smaller businesses seeking to implement a quick-and-easy CRM. Even with these missteps, it is easy to see how Microsoft Dynamics CRM casts such a large shadow.
But what of the vendors that are caught underneath the shadow of this CRM powerhouse? You might think that businesses would shy away from trying to compete with a corporate juggernaut such as Microsoft, but you'd be surprised at how many companies are willing to step into the ring. What these vendors lack in notoriety, they certainly make up for with their unique approaches to the tried-and-true CRM implementation methods.

Alternatives to Dynamics CRM
The first step to deciding what CRM platform is the best fit for your company begins with simply assessing what you need your software to do. Many vendors help address Dynamics' shortcomings by offering specific features that can end up being more relevant to your business's efficiency. Here are just a few alternatives to Microsoft Dynamics CRM to consider:
User-Friendly Alternatives
Maximizer CRM
Having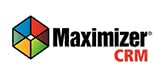 been on the scene for more than 25 years, Maximizer CRM has proven itself to be a solid, all-in-one software that is easily adaptable to your company's needs. The platform lets you define what type of information is tracked and shown, allowing you to productively focus on your company's particular interests and needs.
Other Notable Features:
Efficient lead management tools that streamline acquisition through software-to-sales access
Full customization and integration that meet your unique business needs
Add-ons available for process automation, business activity and reporting, as well as an optional HubSpot connector
Creatio
Creatio

seamlessly integrates business process management assets with customer relationship management tools to create a more efficient CRM platform. With a simple UI, the product is easy to pick up, allowing you to immediately begin streamlining all of your company's customer management needs.
Other Notable Features:
Open configuration allows users to completely modify the software in any manner they see fit
Support from the Customer Success Management (CSM) department, which seeks to benefit both parties involved with the product
Enhanced business process management and workflow management
Cost-Effective Alternatives
Workbooks CRM
Workbooks

is a web-based CRM offering simple functionality that conforms to your business size and needs. With an incredible amount of flexibility, the platform enables users to incorporate most — if not all — of their business processes into one convenient location. Affordable pricing, as well as a completely free edition, means anyone can access all of the great tools that Workbooks has to offer.
Other Notable Features:
User-friendly interface benefits those without prior IT or software knowledge
Google Analytics and Adwords integration allow for seamless lead generation and acquisition
Sage, QuickBooks and other accounting tools integration increases efficiency between sales and accounting
Customizable Alternatives
NetSuite CRM
NetSuite

CRM is a platform that scales with your needs, helping to increase productivity across all avenues of sales performance. The sheer breadth of customization options means that this particular CRM does have a steep learning curve, but the ability to manipulate as needed makes it a great option for the experienced CRM user.
Other Notable Features:
Handles quotes, commissions and general order management
Integrated ecommerce capabilities within the software
NetSuite's Sales Force Automation offers transparency in regards to customer relationships, increasing the amount of information available
Zoho CRM
Customers

looking for a small business alternative with a healthy amount of customization options at a relatively low price point should look no further than Zoho CRM. As an easy-to-use, cost-effective CRM platform, Zoho CRM has been a strong choice for small businesses for many years. With seamless website integration for lead management, Zoho can help automate your lead generation, qualification and conversion.
Other Notable Features:
Custom web forms and the ability to auto-assign leads with custom rules
Centralize accounts, related contacts, opportunities, etc. into one convenient platform
Email integration and Google Apps integration allow for effective execution of email marketing
Looking for More CRM Solutions?
This is only the proverbial tip of the iceberg when it comes to selecting the correct CRM for your business, as there are a hefty amount of successful CRM platforms for you to consider. Check out our free report of the Top 40 CRM software solutions, with side-by-side comparisons of top vendors as well as a list of key features, and find out which CRM software will best benefit your business.
[Base photo courtesy of Michael Summers.]