Building A CRM Project Plan: 6 Steps You Need to Take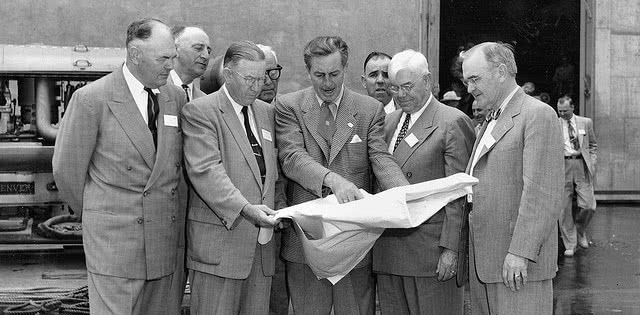 CRM is an integrated management system focused on customers and prospective customers. It contains the processes and procedures that build a business management model centered on a 360-degree approach to the customer. Many people look to implement a CRM solution, but incorrectly assume that they just need to purchase and install some software, and then their business will be better and win more deals.
Sadly, this isn't the case. A CRM project plan needs to be put in place before you start to win all of those extra deals. CRM is just an enabler; it is the tool used to help you manage and control your business. It allows you to have better visibility of everything to do with your customer, as well as improve and streamline processes within your organizations.

How to Implement a CRM Project Plan Successfully
Implementing CRM gives you the chance to review the way you currently work and ask the key question "Why do we do it that way?" The worst possible response to this question is "Because we have always done it that way." You need to look at how you work, look at your most successful deals (the quickest, the biggest, the ones with the highest profit) and work out how you can recreate those. Then cut out the unsuccessful deals, those that eat at your margin, require a lot of time and aren't successful or involve working with customers that don't fit with your ethos/culture.
From my experience, a CRM project plan is imperative, and these are the things you should be working on before installing any software:
1. Reflect and Analyze
Review your internal processes. What steps happen from initial contact with a customer to winning a deal? Who works most effectively? Can you replicate the way they work? What are the most time-consuming steps? What steps add no value to your business; can you automate/remove them?
Look at your current systems. What do you use for email, document management, quoting and invoicing? Do you have a CRM at present that doesn't work? If so, why doesn't it work for you? Do you record all the information you need and know where it is all stored?
Speak to people. Ask your employees if they have used a system in a previous role that they liked. Speak to your partners, suppliers and customers and see what they use for CRM. Contact Sysco or Microsoft and ask to speak to similar organizations who use these systems to get a better understanding of the benefits.
2. Get a Team Together
Create a CRM team within your organization. Make the team small enough to manage, but large enough to get the whole organization's requirements covered. Include end users as well as management (your project needs to be driven from the top and staff need to know what the organization expects of them), and recruit people who can make decisions. Nothing wastes more time than meetings that have no outcomes because they need to ask permission from someone outside of the team.
Get a sponsor. This person owns the CRM project; it is their baby. He or she is the one that will drive the project forward, will organize meetings and get things done. This person needs to believe in the benefits of CRM, they need to be central to the processes and a day-to-day user of the system (or at least administer it). This person can be an internal sales or marketing person or someone within IT who has a passion for the business and understands how the organization works.
3. Budget
Calculate the cost of not buying a CRM. What impact are the current systems (or lack thereof) having on the business? How much time is wasted doing manual tasks (salaries, time, missed deals, etc.)? Where does the organization want to be in 3/5/10 years, and can you do it with the systems you have?
Consider your return on investment (ROI). How many new deals could you close if you had more time? How many man hours could you save? This figure can be very difficult to determine, but at least understand how the system will pay for itself, even if you can't put a number on it.
Prioritize! Countless times I have been in CRM workshops where the requirements grow and grow and grow. In fact, once you can see the CRM's capabilities, then people get excited and want the world. List your requirements and prioritize them. If the budget is tight, focus on the main pain points and start small. Get the first few requirements scoped and budgeted for to ensure you don't spend money on features that are just nice to have. Once you use the system, you may have a better understanding of what you want, and then can look at future phases.
CRM costs are broken down in to 3 major areas: Software, Services and Support:

Software. Determine the number of users and the access they require, and a CRM partner can provide a quote. The big decision here is whether you buy outright (on-premise) or subscribe (online); a CRM partner can explain the pros and cons.

Services. Service budgeting is all based on time, and the more complex the CRM the more time it will take to implement. The good thing about services is that this number can be brought down if the budget is limited, and time can be reduced by having the customer do some of the tasks. A strong requirements gathering period will help a CRM partner work out the deliverables and give an accurate quote of the time to implement. The more the CRM partner knows, the more accurate the quote will be. No one wants to be in a position where there is misinterpretation and assumptions, and expectations aren't aligned. Spending some time here is key to getting the right budget.

Support. Most CRM partners will offer telephone and email support. These features will be billed as an annual fee that allow you to speak to someone local if any problems or errors occur. This cost will likely be based on user numbers or complexity of the system, but this can be worked out quickly by the CRM partner. CRM support is like insurance: you hope it is a waste of money and you never have to use it, but it's comforting to know that if anything goes wrong you can pick up the phone and someone will sort it out for you.
4. Data
Start cleaning now! Deleting outdated data is important, since it is key that any data put in to a new CRM system is clean and accurate.
If users can't trust the data, then they won't trust the system and will revert back to their old ways.
Get all of the data into an Excel spreadsheet and populate your data. Split the work up by having all Account Managers/BDMs clean their own contacts, and assign someone central to put it all together.
5. Training
Train the trainer. Let your CRM partner train your CRM champion, then have that individual train internally. This approach reduces long-term costs.
Classroom training. Plan dates for training classes, aiming to have at least six people in a class to make it effective. Organize and create groups both by their role and by what they are expected to do within the CRM.
6. Timelines
Plan dates for when you want the new CRM software to go live. Consider the following when selecting dates:
Internal resources – At busy times of the year, allow people time to do their day jobs first.
External resources – CRM partners will have multiple projects at a time, so be aware of any lead times. The sooner a CRM partner knows when you want to start a project, then the sooner they can plan and schedule their consultants.
Training – When are people available and in one location? Plan training for when people are at the head office, especially if your company relies on a number of remote users.
Expectations – Standard CRM projects can take anywhere from two to four months from start to finish. Since companies must keep up with regular day-to-day responsibilities (dealing with their own customers, holidays, regular work, etc.), projects shouldn't be completed too quickly. Get a plan together at the start and stick to it if you have tight deadlines.
Choosing the Best CRM Software for Your Business
Hopefully this CRM project plan gives you an idea of what is involved and helps you start preparations now to ensure your CRM project is successful. To compare the top CRM software and find the best solutions for your business, head to our Research Reports center and download one of our seven Top CRM Software Comparison reports.
[This blog was republished with permission from Sysco Software. Image courtesy of Orange County Archives.]