ClearStory Brings Big Data to the Masses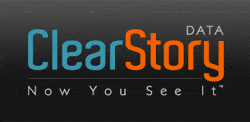 Human beings are creating massive amounts of data. Last monthMashable published another fun infographic depicting Big Data, this time depicting how much data we're creating online each minute. For starters, Google receives more than 2 million search queries, Facebook users share nearly 700,000 pieces of content, and Twitter users send more than 100,000 Tweets every 60 seconds.
The Web, corporate databases, and the data indexing platform Hadoop are swollen with data that could be extremely valuable for business intelligence if harnessed in useful way. Although the diverse nature of this data makes it hard to aggregate and model meaningfully, recent advances in technology are changing this. "Big Data" is a popular buzz word used to represent the challenge of establishing connections between these unstructured sets of data. Today, software companies including giants like SAP are developing products to help businesses capture, search, analyze, and visualize this data.
And Big Data is projected to become big business. Research firm IDC predicts the market to reach $16.9B by 2015.
If Big Data analysis sounds valuable to you but daunting, then you've identified yourself as a potential user of ClearStory Data's yet-to-released Big Data exploration service. The Palo Alto-based start-up, which is backed by Google Ventures, Andreeseen Horowitz, and Khosla Ventures, is set to help average business users make sense of these huge, disparate data elements through intuitive graphical interfaces.
In a release from March of this year, ClearStory CEO and co-founder Sharmila Mulligan articulated the company's goal of democratizing Big Data. "ClearStory Data is ushering in the era of 'self-driven big data exploration' by making it easier for the masses and not just data scientists and quants to connect, explore and glean intuitive insights from data derived from multiple sources."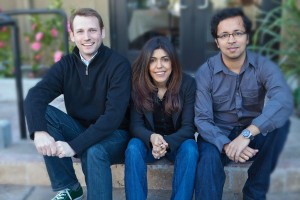 Through innovative visual exploration features, ClearStory Data aims to allow users to combine the vast quantities of publicly available data with local and third-party data to identify trends and patterns, derive quick insights, and conduct deeper consumer intelligence.
The ClearStory team features veterans of Netscape, Google, AOL, IBM, Aster Data, Opsware, and Teradata. The company has been favorably covered by The New York Times, Forbes, TechCrunch, Fast Company, and more. Data geeks who are dying to get their hands on ClearStory's product may not have to wait much longer, as The New York Times predicted a late-summer launch in its profile of ClearStory from March. You can sign up for early access to ClearStory service at the company's Web site.
Looking for more information on Big Data and the top BI software solutions? Browse product reviews, top blog posts and premium content on our BI resource center page. To compare the leading business intelligence software, download and browse the Top 10 Business Intelligence Software report for free.