From the Community: Cloud ERP Alternatives to NetSuite?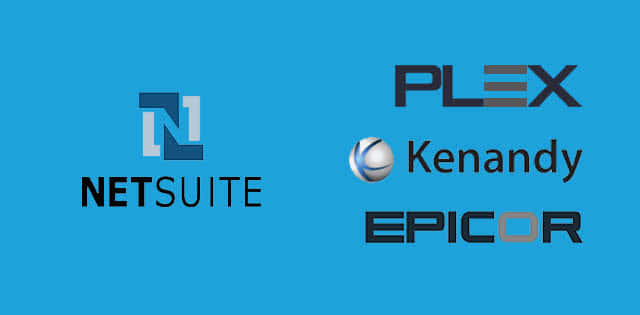 Welcome to From the Community, where we highlight questions from our community members. Join us each Friday as we dive into the featured inquiry.
There are numerous benefits that come from utilizing an enterprise resource planning (ERP) software solution, including the ability to centralize key elements of your production line. Most ERP solutions contain a number of modules to manage a number of business operations including financial management, CRM, inventory management, supply chain management, HCM, ecommerce and more. Our community question this week comes from Tom M. who asks, "What are some good cloud ERP alternatives to NetSuite or Intacct for a 50-person company?" In this From the Community post, we'll uncover some cloud-based ERP alternatives that offer comprehensive solutions without the downsides that often accompany on-premise software products.
Why Your Company Should Invest in a Cloud ERP Solution
Traditionally, ERP software has been deployed as an on-premise solution, meaning that companies trade high up-front costs and reduced flexibility for a strong infrastructure and robust functionality. Yet as more and more software segments leverage cloud advancements, ERP software vendors have followed suit. Now, many ERP solutions are offered as SaaS products, providing companies with flexibility, fewer up-front costs and streamlined access to new features and releases, all without losing the support and reliability traditional on-premise deployments provide.

Fully embracing the cloud movement, NetSuite provides a comprehensive ERP solution that's 100 percent in the cloud and a favorite of many companies. Just in time for 2014, NetSuite revealed its iPhone application, the world's first complete ERP iOS 7 application to date, and a perfect example of how cloud software is revolutionizing once rigid software such as ERP.
3 Cloud ERP Alternatives to NetSuite
While NetSuite ERP is an excellent software solution for companies who want the robust functionality of a fully featured ERP with the flexibility of a cloud deployment, we get numerous questions about alternative solutions that provide similar end-to-end business management. Here are three comprehensive cloud ERP solutions your company should consider:
Plex ERP Software Plex ERP Software is a manufacturing-specific ERP solution that provides companies with all of the modules and functionality necessary to carry out business functions. This cloud ERP software can handle accounting, HR, inventory management, production management, sales, CRM and more. The solution is also fully scalable, so it can grow with your business, providing flexibility for companies large and small. Plex ERP Software can be used by both discrete and process manufacturers, and offers extended functionality to handle supply chain management, quality assurance and business intelligence.
Kenandy Cloud
As they say on their website, Kenandy Cloud is all about speed. This ERP solution can be quickly implemented, either as specific applications or to replace your entire ERP software, and promises quick user adoption.Kenandy's cloud ERP solution automates a number of business processes and handles quote-to-cash, forecasting, inventory management, financials and more. Kenandy serves mid- to enterprise-sized companies, and is an excellent solution for larger companies needing flexible yet robust functionality. This ERP solution is not manufacturing-specific like Plex, so a variety of companies will benefit from using Kenandy Cloud.
Epicor Express ERP Epicor Express ERP is an affordable, fully featured SaaS ERP solution that's a great alternative for small and mid-sized companies. The software provides modules to serve all of your end-to-end business needs, including business intelligence (BI), CRM, financials, production, product management and more. Epicor Express helps centralize business functions, and provides all of the deep functionality you need in an ERP solution, with the flexibility of a cloud offering. As a cloud-based solution, companies can expect reduced up-front costs and a faster implementation.
Taking the Next Step: Find Your Perfect ERP Solution Now
If your company is seeking end-to-end management of a number of business processes, an ERP solution is a great choice. By picking a SaaS solution, you'll gain comprehensive functionality without sacrificing the flexibility and scalability that cloud-based software provides. Whether you have your sights set on NetSuite or one of our three alternatives, keep in mind that choosing the right ERP solution is an important decision. To compare leading ERP solutions by pricing and key features, browse our free Top 20 ERP Software report.
Have a question you'd like us to feature in our weekly blog post? Send us an email at marketing@business-software.com or tweet us @BiznessSoftware with the hashtag #softwarequestion after you've posted your question to the Business-Sofwtare.com community and we'll do our best to make it happen.