5 Reasons CRM Gives SMBs A Competitive Edge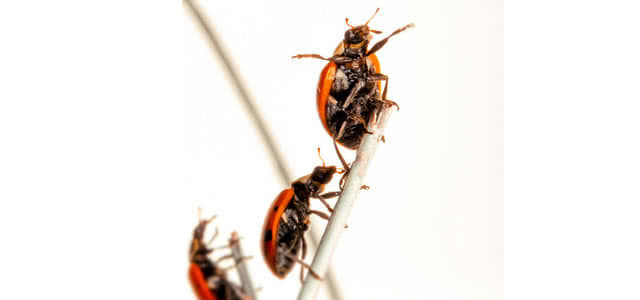 Small businesses face unique challenges when it comes to acquiring, servicing, and retaining customers.  Budget constraints and limited staff resources can make it difficult for them to compete with their larger counterparts to win the business – and the continued loyalty – of potential buyers. 
Additionally, today's financial climate is having a significant impact on businesses of all types and sizes, but it's the smaller organizations that are facing the most pressure.  Finding and leveraging new business opportunities in a "down" market can be a monumental task for small businesses. 
But, customer relationship management (CRM) software, designed specifically to meet the needs of smaller organizations, can help them overcome these obstacles.
Here are the reasons CRM gives SMBs a competitive edge
1. Leverage
Small business CRM allows companies to leverage the same types of powerful technologies that larger organizations have been benefiting from for years – without the complexity or high price tags typical of enterprise-scale CRM solutions.  Smaller firms can utilize contact management, sales force automation, marketing automation, and other key functionality to automate and streamline core customer-facing operations.  This, in turn, will increase efficiency and reduce overhead costs, while helping them to build stronger and more profitable relationships with both existing and prospective clients.    
2. Hosted Solution Benefits
You may be asking, is now really the time to be purchasing a software package? If you're going to consider this purchase, a hosted solution is the recommendation of the experts.  Industry analyst firm Gartner estimates that the annual cost to own and manage on-premise enterprise software applications can be four times the initial purchase price, typically making hosted software solutions a better choice.
Using hosted software solutions allows businesses to eliminate the need to acquire and maintain the resources required to support a large-scale in-house software deployment, resources that include hardware, software upgrades and maintenance. As a result, many of these costs vanish and the responsibility is diverted from day-to-day operations, upgrades, and infrastructure.
3. Cost Advantages
CRM software also has cost advantages. For example, systems that facilitate management of leads throughout the sales lifecycle reduce the need for manual tracking and recording of interactions with potential customers.  The result is lowered administrative costs. When buying CRM software, you have a number of options.  Well-known solution providers such as Maximizer, NetSuite, FrontRange, and Commence Corporation are among the many vendors that have all developed small business versions of their CRM packages. 
4. Offers Many Features
Another provider, Virginia-based Results Software, caters to small businesses with comprehensive CRM solutions that include automated sales quoting and timesheet management; improved integration with Microsoft Outlook and QuickBooks; and greater flexibility and customizability for invoices and bills. 
5. Easy Mobile Accessibility
In addition, Results Software will soon launch a browser-based version of their CRM application, giving mobile workers direct access to sales, financial, and project data from any Internet-enabled PC.
To Summarize
With CRM, small businesses can gain the edge they need to succeed – even in the most difficult times!
[Photo courtesy of Flickr user Tc Morgan.]