Data Getting Stuck in the Cloud? 5 Ways to Avoid The Storm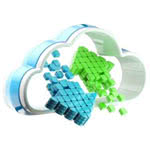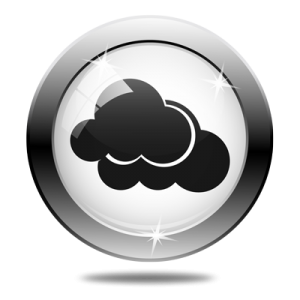 Cloud computing never seems to be out of the news. Most coverage is about the various pros and cons of getting onto the cloud. But this week a sizeable group of existing cloud users found that nevermind the getting on – sometimes you have to think about getting off the ride.
U.S. cloud-based storage provider Nirvanix is shutting down–and reportedly gave its hundreds of customers, including one that stores over 20 petabytes of information, just two weeks to pack up and ship out.
Storage is one of the darlings of the cloud industry. Tools such as Box and Google Drive make it simple to store files in the cloud. But few consider what would happen if those services suddenly ceased to exist. For many personal accounts, this would result in major inconvenience, but probably not much more. For businesses, however, this would be a major problem.
When selecting a cloud vendor, companies identify and analyze all sorts of aspects. Security, vendor strength, functionality and price are regularly reviewed. But the ability to get out of the system, whether in an emergency, if the vendor folds, or even just at the end of the contract, seems to have slipped under the radar for some.
This future-proofing is even more important for business applications such as customer relationship management (CRM) and enterprise content management (ECM)–applications that hold critical business content and processes. Moving these applications to the cloud delivers significant benefits in terms of cost savings, efficiency gains, and increased mobile and web access. But there is a level of risk involved in moving to these solutions: the risk of system failure, vendor failure and potential data loss.
However, established and experienced vendors understand those risks and craft service level agreements (SLAs) and procedures to both minimize the risks involved and provide failsafe measures should the unexpected occur. Investment from cloud vendors in replication of content, redundant fall-over servers, and explicitly defined disaster recovery policies and procedures not only provides comfort for the customer, but also acts as a type of insurance policy for vendors themselves.
How to Not Get Stuck in the Cloud
So what should you look for as a cloud ECM customer to protect you and your organization against these risks? Here are our top 5 ways to avoid the cloud storm and check them against Business-Software.com's Top 10 ECM report to find the best solution.
Look for an established cloud vendor. An obvious one here, but bear in mind that while some ECM vendors have been around a long time on-premises, they may not have that much experience in the cloud. Forrester has done an excellent job of distilling this in its recent 2013 ECM Wave report.
Find a cloud that fits your content and organization. If you are a five-person organization storing marketing brochures in the cloud, then you obviously have very different needs when compared to a multi-national bank processing incoming payments in the cloud. So identify a solution and vendor that matches your volume of content and puts an appropriate level of security around it. Looking for existing customers that have a similar profile to your organization can help, too.
Build business continuity plans and timescales. In the great cloud fairy-tale, uptime is at 100 percent and no system crashes. But in reality, neither is true. So plan for the worst. What happens if the system is down for three hours? 24 hours? A week? Ensure that your vendor has a plan and that it's built into SLA.
Find a solution that can run on-premises as well as in the cloud. Sometimes the solution works brilliantly, but being cloud-based doesn't make sense anymore. In this case, having a solution that works equally well on-premises as it does in the cloud means you can easily move between the two – and some ECM vendors will even credit part of your cloud spend toward on-premises licenses.
Look for dedicated export tools and procedures–then test them. In my Pirates blog, I discussed how some cloud vendors make it really easy to import content into their solution,  but make it incredibly difficult to get that content back out. Any cloud-based ECM solution should have dedicated content export tools, facilities and procedures to help you migrate your content off the cloud should you need to. But don't take their word for it! Identify a subset of data and test the processes. If they work, great – if they don't, then you have a little work to do.
The situation faced by customers of Nirvanix shouldn't happen, but the reality is that every so often they do. As with disaster recovery, and, in fact, all things in life, those who plan ahead, put some insurance in place and monitor the situation, should be able to navigate challenges like these without too much stress. Although, moving 20 petabytes of data is going to take a little while–best get started now.
Want more on the Cloud? Read additional blog posts, Q&As, whitepapers and more with Business-Software.com's Cloud Hosting resource page. Also check out the Top 10 Cloud Hosting report to compare the best cloud hosting solutions.
[This post originally appeared on the Hyland blog and is republished with permission.]