Digital Signatures Are Key to Successful Onboarding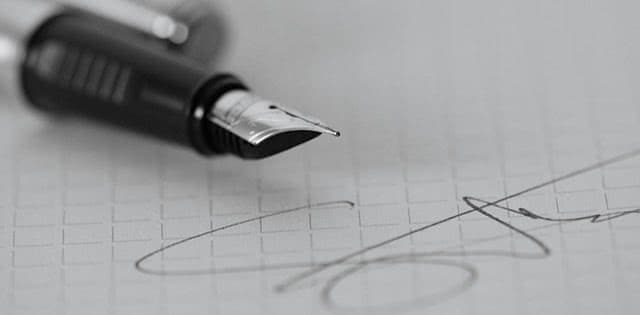 Today, financial advisors are trying to find ways to adapt to the changing profile of the client. Firms can't simply rely on serving Baby Boomers and Gen X—attracting and retaining Gen Y and Millennials is critical. These generations have grown up with technology and use it for everyday life. They have high expectations for technology, and a bad first online interaction with your firm could cost you their business.
Only 31% of wealth management clients rate their sales and onboarding experience as "excellent." In fact, "Poor onboarding experiences require clients to have to go through many manual steps in a process to open an account and become a client," said Darrin Courtney, a research director in CEB TowerGroup's Wealth Management Practice.
Successful Onboarding—The Key to Referrals
In contrast, successful onboarding experiences are automated, allowing clients to sign forms digitally and complete the process in one sitting. With digital tools, clients and advisors can track where they are in the process from their client-facing portal. "Clients that receive an excellent onboarding experience are far more willing to recommend or refer their wealth management firm compared to those who have a fair or even good experience," Courtney said. "Essentially, wealth management firms can double the number of referrals when they provide an excellent initial client interaction during the onboarding process."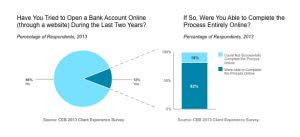 One way firms can improve the onboarding experience is to offer a completely digital process. Many wealth management executives have implemented some type of technology, but most still don't offer digital signatures to help complete the process.
70% of respondents said they still had to sign paperwork on paper before their account could be opened
Only 10 percent of advisors are currently using digital signature technology
94% of wealth management executives said improving client onboarding is of "high/critical importance" in a 2013 survey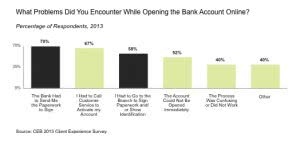 "It's funny that we've spent all this money and time implementing 21st-century electronic solutions, but then still rely on paper and pens to finish the process," said John Harris, director of product management at SIGNiX. "Clients simply expect to be able to close business on the same device they use to keep track of Twitter and Instagram."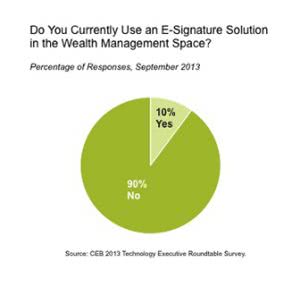 Saving Time for Advisors
The benefits of online onboarding go far beyond client satisfaction—technology can improve advisor experiences too. Many advisors spend a significant amount of time tagging paperwork to be signed, tracking down documents and resending incomplete paperwork. All of that can be simplified by switching to a digital process. "With this technology, advisors can close deals within minutes, clearly see and address delays and spend less time routing paperwork," Harris said. "It comes down to spending quality time with clients rather than wrangling with the logistics of onboarding."
Simplicity Meets Security
According to CEB TowerGroup research, when it comes to successful onboarding technologies (including digital signature technology), clients are looking for a product that is secure and simple to use. "An effective onboarding experience will not only tighten security and reduce errors, which is important to clients, but it will also provide the ease and convenience that clients are demanding," Courtney said.
The digital onboarding process can help in both areas, making onboarding more secure and easier at the same time. "As we've moved more and more of our lives online, we've had to deal with the sometimes contradictory matters of ease-of-use and security," Harris said. "You need to make it easy to bring new services to clients, but at the same time you must protect their most sensitive information. This will come up again and again, and I think the tug of war will continue for the foreseeable future."
Though the client onbarding process is not a terribly risky process, Pershing's Michael Nesspor warns that e-signature services and other digital tools used for onboarding will eventually be adapted for other uses. "The groundwork that we are introducing here is going to be used to authorize transactions like cash disbursements from an account," Nesspor said. "Trust me, security trumps convenience every time when we're talking about a person's money."
Looking for more information on contract management software? You can browse exclusive Business-Software.com resources on CLM software and e-signature solutions on our contract management research page.
[This post was republished with permission from SIGNiX. Image courtesy of Sebastien Wiertz.]