Enterprise Software Companies to Watch - ServiceMesh
LA-based start-up ServiceMesh recently received Cool Vendor nods from industry analysts Gartner in three categories: excellence in cloud management, innovation in the Asia/Pacific region, and emergence as a "disruptive" new solution. This is quite a feat for a company that's barely 4 years old. And yet, it shouldn't come as a surprise. ServiceMesh was placed firmly on the radar of the cloud platform space when it secured $15M in funding last year.
Up to that point, ServiceMesh had been completely self-funded – CEO Eric Pulier first wanted to see if his ideas around cloud technology would strike a chord with businesses. They did – in a big way. In four years' time, ServiceMesh signed on various Global 2000 companies and grew to a staff of about 90 people. Pulier finally sought funding not to "sell out," but to truly scale his visionary company.
ServiceMesh's Agility Platform solution helps IT departments in the areas of cloud governance, policy management, security, and auditing across multiple clouds, using only a single management interface. In other words, ServiceMesh offers a simple way for large enterprises to deploy cloud infrastructures. Pulier calls the solution "everything as a service," incorporating Infrastructure-as-a-Service, Platform-as-a-Service, and Software-as-a-Service capabilities.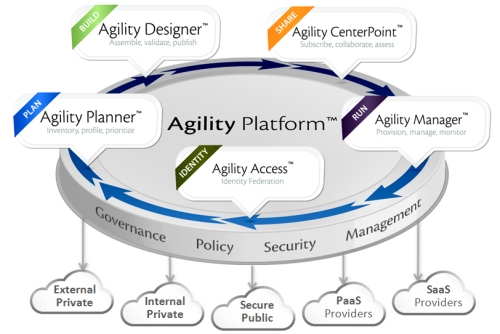 In recent months, ServiceMesh has begun partnering with renowned companies such as VMWare and Fujitsu. It's a move that makes sense. ServiceMesh wants to do what they do well, and partner up with others where they need to. In a recent interview, Pulier cautions other start-ups to not spend time and effort on things that don't differentiate them from the competition. He advises to only focus on your key strengths.
Pulier should know what he's talking about: he has founded over 15 companies and has raised over $500M in total funding. His motivation? He's "trying to create a new world order… disrupt the way things work… do something really cool that could make an impact." When asked if those aren't lofty ambitions, Pulier responds: "Why do something if you don't have those?"
Learn more about cloud management by visiting our cloud hosting research page.