ERP Benefits: Don't Count On Staff Reductions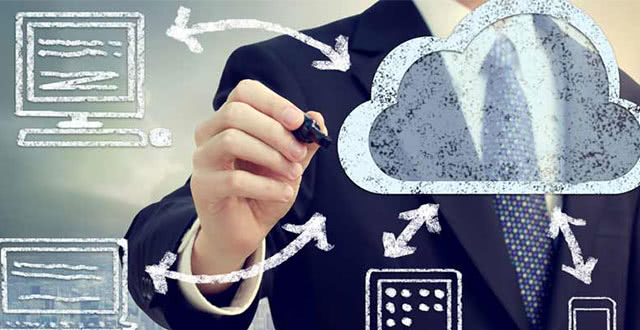 Prior to launching an ERP implementation, usually an analysis of project costs and savings is necessary in order to secure project funding. From a financial return on investment (ROI) standpoint, sr. management is typically looking for the hard numbers.
While there are many potential benefits associated with top-rated ERP solutions that can positively impact the financials, many organizations mistakenly base a significant portion of the project justification on employee staff reductions.
Of course, a new system may result in fewer employees. But when evaluating ERP packages, many become mesmerized by the vendor's software demonstrations and then failed to do their homework to understand the true impact on employee productivity.
Other managers have a tendency to insist on staff reductions that are not really feasible. After all, the company is buying brand new software and it cost a lot of money. In either case, ERP becomes all things to all people and then staff reductions are way over-estimated or simply never materialize. Let's dig a little deeper into this topic.
Staff Reductions – The Subtleties
Any ERP benefits analysis should include reviewing your current processes, business issues, and improvement opportunities. Also, it is important to gain a certain degree of consensus within management on how the company wants to do business in the future, and how new software may help enable the desired state.
As a reality check, benchmarking other companies that have recently installed ERP is another way to gather input when developing savings estimates. But, when it comes to reducing headcount, it is important to understand the subtleties.
Software Meets Real World
Even when the software package selected is considered a good fit, once into the project details there will be software limitation surprises that dampen process improvement objectives. Also, with a new package, the company may take a step backward in certain areas of the business.
Better Business Practices Are Not "Free"
Often, in order to realize the benefits associated with the system, new value-added tasks must be performed by employees (that were not originally anticipated). While the software may be great and the new tasks enable the system to operate effectively, there is at least some off-setting affect to the overall time savings (because of the incremental work). Remember, ERP is not about slick, it is about working smarter with better tools.
A FTE May Not Equal One Staff Reduction
One of biggest benefits of ERP is integrating the flow of information within the business, not necessarily attempting to automate the jobs of employees. Therefore, the relationship between increased productivity and headcount reduction is not always one-for-one. Rather, much of the total time savings are cumulative across many departments, processes, and people.
Yes, one can calculate full-time equivalent (FTE) staff reductions by adding the savings in each area. However, in many cases the need for separation of duties, the skills-sets, and the other major responsibilities of those involved, may prohibit reallocation of the work in order to realize the FTE. This means in order to develop valid estimates, think in terms of business processes, how the work will be reallocated, and get management to commit to the numbers.
Staff Reductions in the IT Dept. are Usually Overestimated
In terms of IT department staffing, in most cases it is the same number of IT employees, simply using different technology tools, or doing different things. For example, when moving away from customized legacy systems, you might need fewer software programmers, but the new system might create a new need for IT people that understand how to configure the software. Also, if there is little internal IT support today, there may be a need to increase IT headcount.
Of course, every situation is unique and there might be staff reductions in IT if the current systems are decentralized, supported by multiple IT groups, and the plan is to centralize support into one system.
Or, you currently have very old systems with many people in IT writing software modifications and supporting outdated technologies. Finally, another example is when at least a portion of the IT function is to be outsourced with the new system (which is an entirely different topic with its own set of advantages and disadvantages).
If you're looking for more information on how to benefit from ERP make sure to check our exclusive Top 20 ERP Software report.
[]This post originally appeaered on IT Toolbox and is republished with permission.]