Behind the Software Q&A with Formstack CEO Chris Byers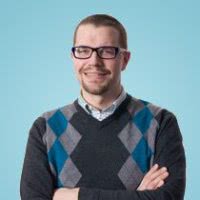 While Formstack is a great tool for building forms, the real benefit it brings to small businesses is what they can help them do with the data they collect from those forms. Formstack has been providing elegant and fun ways for companies to communicate with their customers since 2006, and they're showing no signs of slowing down any time soon. CEO Chris Byers joined us for a Q&A with Formstack, where we talked about the advantages of using Formstack and how the company plans to grow in the near future.
What was the inspiration for starting Formstack?
About the Company

WEBSITE: Formstack.com 
FOUNDED: 2006
LOCATION: Indianapolis, IN
Ade Olonoh started Formstack, which was called Formspring at the time. He was actually doing custom development for some people and decided, let me build a tool that I can use and even my customers can use.  Then he put out on the Formspring website, told a few people about it, and then just went along doing just custom developments. A year later there were enough customers to help pay for the first website and kind of just grow from those early days in 2006.
I came into the picture in late 2009 when we actually launched a second company called Formspring.me.  That company was a social media platform of sorts, and ended up gaining about a million users in the first 45 days.  So Ade took off to California to raise money and hire some good people, and at that point I came in to help run things temporarily but ended up staying and have been around since.
Mobile is a very big thing right now in tech, and forms seem to lend themselves better to a traditional browsing setup.  Has Formstack had to do anything differently to accommodate the popularity of mobile browsing?
Yeah, definitely.  The people who use our tool usually are sitting on a desktop trying to build forms and look at data and reports , but their end users – their clients – are the ones who are accessing our forms from all over the place.
We actually had an iPhone app very, very early on and tried the whole concept of one app that was at the lower end and free, and another for which we charged $10 for some better searching capabilities.  That really didn't ever go anywhere, but it got us on the path of mobile.  More recently – probably within the last year and a half – we have made sure that our forms themselves, which are sitting on hundreds of thousands of websites, are very responsive and mobile-friendly.
That being said, I think we're only barely into what can be done with mobile and how people used our app in the past for offline data collection that ended up coming to us. A large nonprofit doing work in northern Africa can go where there's no Internet connection to do surveys and research and then when they get back to Internet connection can upload that through their iPad or iPhone.
You said that most of your customers are building these forms on their desktops.  What would you say the typical Formstack customer looks like?
I don't think they're necessarily in the sense that technical they are developers–though we have developers as customers–but I think the typical customer is a problem solver and they know the problems they're trying to solve,  and they kind of understand that with the right tools they can solve this problem.
A site designer is a great example because they're building a site for someone and they understand what they need, so they can use Formstack to do all the work, build the form, plug it in, connect it on the back end to MailChimp or Constant Contact or SalesForce or whatever. And all the sudden for $29 a month they're providing their client this super valuable tool that is the beginnings of automated marketing.
What sets Formstack apart from the competition?  What are the features that make your customers really love your product and want to stick with it?
We're providing innovation and partnership effectively. Not only can we help you collect data, but we're actively pursuing who can we partner with using API. For instance, if you've collected surveys and you've collected registration for a class, but now you want to populate that info with one of our 25-plus integration partners, we make that super simple to accomplish.  The other piece is actually commerce.
We usually end up becoming the solution for a number of people who are just getting into ecommerce who have never taken payments online – maybe they're a nonprofit and they want to jump in and start taking donations online, a university collecting some school fees, or just somebody selling something. Last year we  processed something like 88 million dollars worth of commerce through our forms.
It sounds like last year was a great year for you.  Is there anything for 2013 that you're really excited about and looking forward to?
Absolutely. We've built a couple of integrated tools to collect and send data. If you've collected hundreds of thousands of names and you want to email the list or send it to your CRM, you can send it directly from within our system to begin the engagement process to grow your business or get them to buy something else. The other piece, which we have not focused on in the past, is building Formstack for teams and for larger organizations.
The typical customer today is a smaller business or a smaller enterprise from one to ten people, but our product, from an infrastructure standpoint, is set up quite well for a couple hundred people to have accounts and build forms for deploying in an organization. We haven't put the focus on building out the user system for larger organizations, so we're going to do that this year.  We're diving into it already and hope to be a lot more effective for larger organizations that want to be able to build forms and share that capability within their corporation.
On the flip side, what are some of the biggest challenges that you're not looking forward to in 2013?  Anything you really just don't want to think about or that you know you're going to have to deal with?
That's a good question. In terms of technology, our space is becoming pretty crowded and we have stayed in the kind of number one, number two space for a long time and want to continue to do that, but more people are building tools that are out there competing against us and so we need keep the innovative edge. That's a challenge we'll continue to work with.
Is there anything else you want to tell our readers to look out for in the coming year?
The biggest thing that we're looking for, even as we're building new products, is that we want to understand some of the pain points that small businesses and small organizations have in attracting their users and then engaging with them.
If people have those stories and want to reach back out to us, we'd love to hear what it is we could help solve for them because we ultimately know that communicating with customers can be a really difficult task – getting the right message out and getting it done and getting the timing out right. We're trying to build tools to make that a lot easier for small business, so I'd love to hear feedback that some of the readers might have.
Ready to learn more? For more information or to get started with a free trial visit Formstack.
Want more on web content management? Discover and learn more about WCM software by exploring blogs, whitepapers and other content on our Content Management software resource page.