How Does Domo Business Intelligence Plan to Fix BI?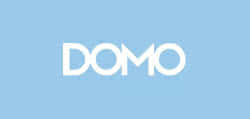 It seems to be the question that everyone isn't asking. Business intelligence provider Domo Technologies has been on the radar for over a year since its founding by Josh James, former CEO of Omniture. However, it's still under wraps according to their site, though it already lists customers such as PWC, Comcast, Nissan, the Department of Defense, among others. With seed funding from the likes of Mark Benioff and Benchmark Capital, Domo certainly has some impressive backing, especially considering that their series A funding was over $33 million. A year ago, Klint Finley over at ReadWriteWeb commented on how Domo's grand claims of changing BI were not backed up by very many facts, so what's changed in the intervening time?
Not much, apparently. Though Domo's site clearly outlines the "three fundamental problems" of BI (namely: "it has a choke point in IT, it remains a cost center, and it completely ignores the user experience"), there's very little detail on how exactly they plan on doing that. Real-time business intelligence? Well, everyone claim to provide that. Mobile to mobile access? Yes, that's also kind of a given these days. Visually appealing user interface? Ok, that's often an issue in enterprise-level software. Unfortunately, though, none of this really says anything new about Domo business intelligence as opposed to any other BI solution.
There's somewhat more detail when it comes to their developer tools, PopChart and OptiMap, but that's about it. If you're truly brave, and extremely tech savvy, you can browse through their knowledgebase and Domo Docs wiki to get a better idea of how the Domo business intelligence system works, but who has have time for that? Domo did have a presence at the 2012 Gartner BI Summit, but due to their strict NDA surrounding demos of the product, the only reporting available is their own press release.
The hush-hush nature surrounding Domo business intelligence software is kind of ironic considering their huge social media push called #domosocial, which is the company's top-down effort to get every single employee familiar with various social media platforms. Facebook, Twitter, et. al. are definitely growing more and more important where business intelligence is concerned, so it'll be interesting to see where and how Domo plans to incorporate the data behemoth that is Social Media; but for all of Domo's social media presence, they don't talk about their product in much detail.
In the end, what can we really expect from Domo? So far, it's a lot of buzz, the irony of which is further promoted by their homepage's declaration, "You've heard the buzz. See what it's about. More buzz here >"

Want to read more insider-perspective posts on the top software segments? Browse our entire archive of expert insights on the software industry by checking out the B-S.com Industry Insights blog category.