How To: Assess your Analytics Solution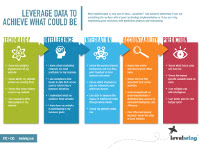 Leveling recently developed and released an Analytics Assessment document that allows you to take stock of your current analytics solution and how you can better improve it. Since we got such great feedback on the blog post we wrote about advancing analytics solutions, we thought we would offer you this free PDF download, which you can access here: Analytics Assessment.
For those who just want a glimpse, here is how we categorize the levels of analytics solutions and what tasks they help you perform within your company: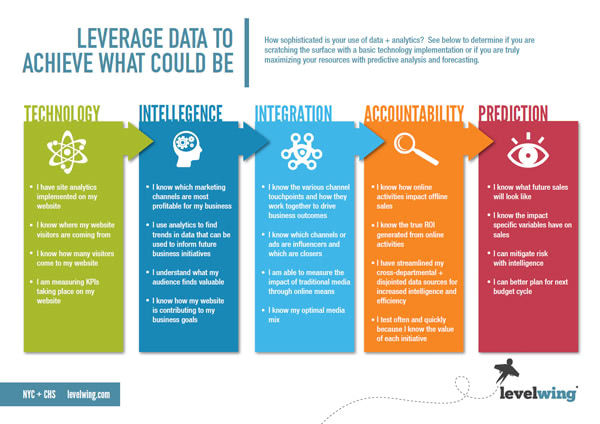 How many levels are you away from predictive analytics? This solution is a great way to marry current and historical data to predict future business trends, which can in turn help you optimize your business in virtually every facet, improving your bottom line. To get more information about improving your business analytics, check out Levelwing's Technology page.
Want more on Business Intelligence Software? Discover and learn more about BI software by exploring blog posts, whitepapers and more on our business intelligence resource page. For comparisons of the best BI software, download Business-Software.com's Top 10 Business Intelligence Software report.